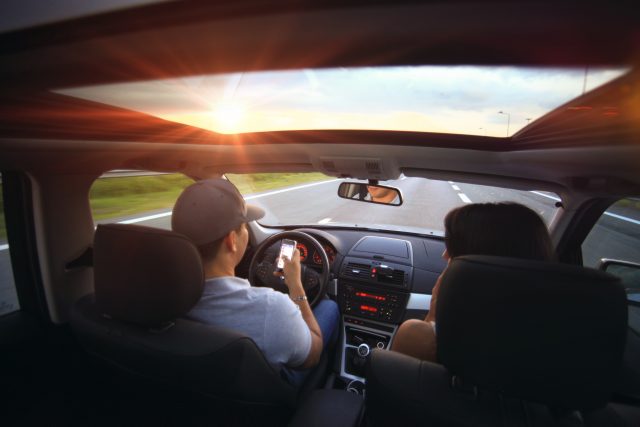 Ohio's texting and driving laws may be changing shortly, after carrying the same verbiage for the past 5 years. Ohio House Bill 95 (HB95) was recently passed in the Ohio House, and is now awaiting discussion in the Ohio Senate. Pickaway County was one of the few places in the State that featured dueling House members on the bill. Gary Scherer, Pickaway County's representative from District 92 voted "Yea", while Ron Hood, District 78's representative voted "Nay" on the bill, which passed the house by a vote of 82-18.
HB95 stops just short of making texting while driving a primary offense, it greatly enhances penalties if distracted driving is a contributor to a wreck or offense. As per bill co-sponsor Jim Hughes "Part of the problem is proving [if] adults were texting behind the wheel and not just dialing their phones to talk to someone" in regards to the penalty enhancements in the bill.
The bill is likely to make it easier for local law enforcement to define and deal with distracted motorists. As per Detective Dale Parish, from the Pickaway County Sheriff's Office, they are positive on the legislation and its benefits for the county.
Last year, nearly 14,000 drivers in Ohio crashed while being distracted by something in their vehicles, whether other people or electronic devices, Ohio State Highway Patrol Staff Lt. Ed Mejia said in testimony last month to the House's Transportation and Infrastructure Committee.
Ohio law bans all "electronic wireless communication device" usage for drivers under 18. Texting while driving is illegal for all drivers but only as a secondary offense. Across the U.S., 46 states ban text messaging for all drivers. Talking on a hand-held phone while driving is banned in 14 states.
Distracted driving is any non-driving activity a person engages in that has the potential to distract him or her from the primary task of driving and increases the risk of crashing. Distractions include: texting or talking on a cell phone, talking to passengers, eating, adjusting the radio, looking out of a window, etc. (Source: Distraction.gov)