CIRCLEVILLE – Ohio Health released its new Wallscape design for Pumpkin show park during the Circleville Historical review board on Wednesday Night.
When Circleville Pumpkin show completed its park in 2019, many people pointed out a blighted wall that sat adjacent to the park. The solution came when Ohio Health stepped up and offered a solution a 200-foot wallscape and a unique partnership between Ohio Health and Pumpkin show Inc.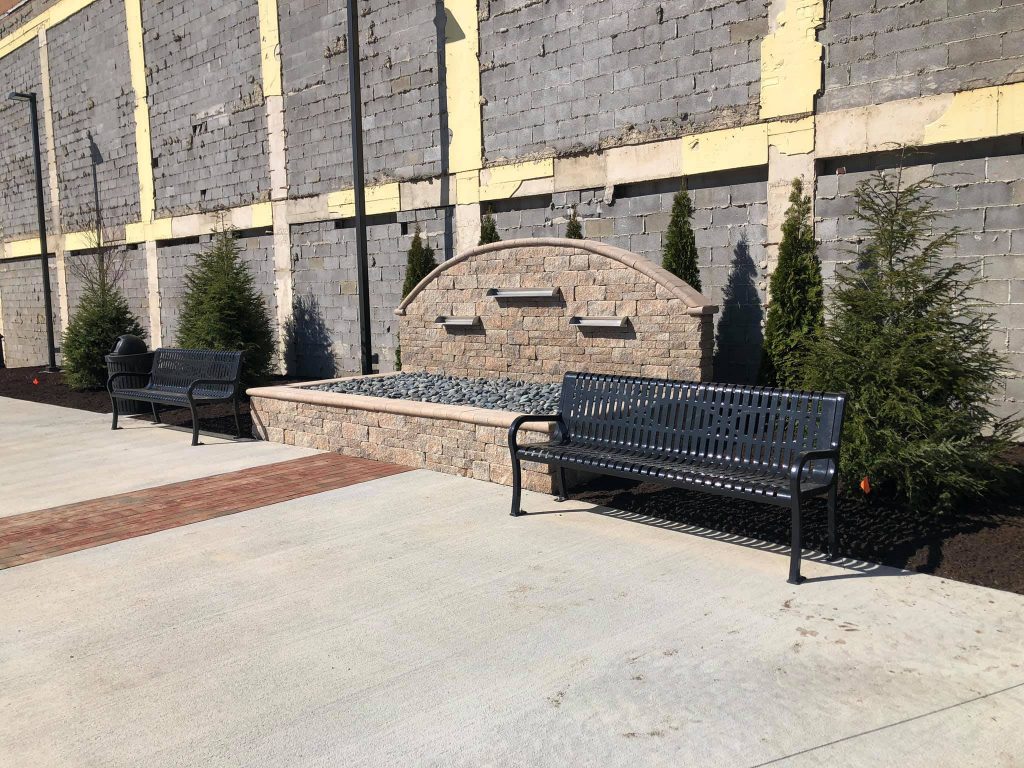 Now Ohio Health is looking to change out the sign and needing approval from the newly formed BZA, and Historical review board.
When the wallscape was first proposed in 2019 the sign passed through the building and zoning department unanimously, but now they need to receive a variance from the new boards to change out the sign. This has slowed down the process of replacing the old sign with a new fresh look, but Ohio health feels once they get BZA approval they can get the sign up before Pumpkin Show.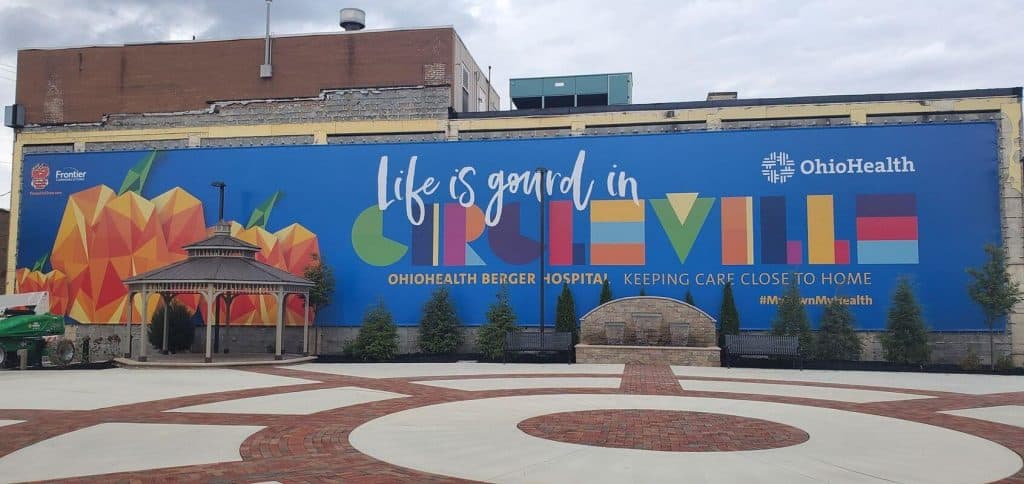 "There was a need and a want to cover up the wall to help beautify the park, and the feedback has been very positive," said Teratia Welch, Marketing and Community Relations Manager with OhioHealth Berger Hospital," it's been fun to watch Downtown business like Maggie and Me take photos of people modeling their clothes with the wallscape in the background. Ohio health sees this kind of wallscape as giving back to the community."
2019 wallscape featured a pumpkin-related theme that said, "life is gourd in Circleville" and featured several artistic pumpkins. Welsh said that the new wallscape is also pumpkin-related.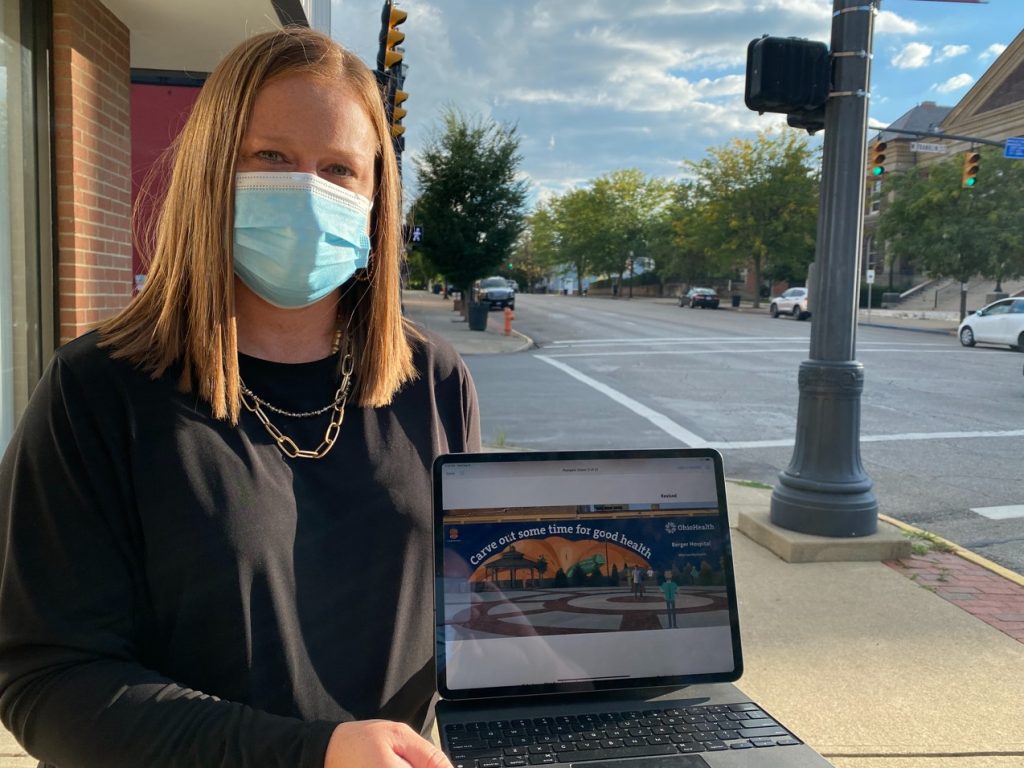 Welch says that she and co-partner Lizzy Cooper use their lifetime of experience with the Pickaway county community and Pumpkin show to come up with these fun Pumpkin/Health-related ideas for the mural.
"We create this document that has all these pumpkin ideas that relate to health and we submit them to the designers to get their ideas around Circleville and Pumpkin show. Welsh says they push the designers to check out local websites and ideas to create something significant that's perfect for the wallscape. After that, there are several conceptual meetings between us and the artists to finally come up with a final image."
The New Image says, "Carve out some time for good health" and features a giant pumpkin that will take up a majority of the park wall.
The goal for Berger is to get in front of BZA again in the next few weeks, the board meets when needed and not necessarily on a weekly or monthly timeline. Ohio Health says that if all goes as planned they can get the wallscape up before the show. pumpkin show p