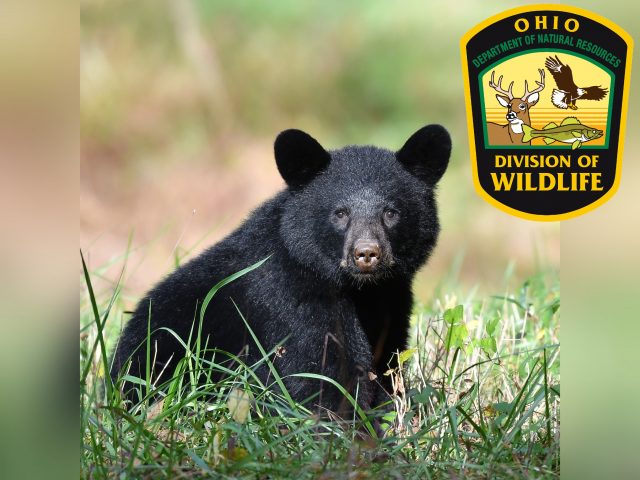 Ohio Division of Natural Resources- Scioto Post was told the black bear was reported by passing motorists at approximately 9:30am on Wednesday, June 23. It was in the 33 median near the 328 exit.
ODOT was first on scene and picked up the bear so as not to affect traffic (people were slowing down to look at it).
The bear was transported to the Division of Wildlife office in Athens. Samples and measurements were taken. The bear was a 135lb male. It is presumed that it was hit by a vehicle, but the incident has not been reported by a driver.
It is not unusual to see young male bears this time of year. Young adult bears disperse annually, typically as a result of being driven off by their mother as she prepares for the breeding season.
Black bears are a state-endangered species in Ohio and are protected by state law. People are encouraged to report their sightings of black bears and other select species at wildohio.gov https://ohiodnr.gov/wps/portal/gov/odnr/discover-and-learn/animals/mammals/black-bear
More information about black bears – https://ohiodnr.gov/wps/portal/gov/odnr/discover-and-learn/animals/mammals/black-bear