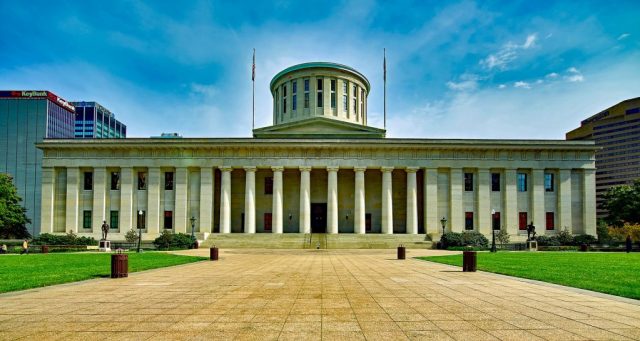 Columbus, OH — Tomorrow at 11:00 a.m, Ohio Democrats will host a statehouse rally following the Supreme Court decision overturning Roe v. Wade and the implementation of Ohio's six-week abortion ban.
Featured speakers at the event will include: Nan Whaley, Democratic Candidate for Governor, State Rep. Emilia Sykes, candidate for Ohio's 13th Congressional District, Allison Russo, Ohio House Minority Leader, Juanita Brent, Ohio Legislative Black Caucus President, Kersha Deibel, Planned Parenthood Southwest Ohio President & CEO and Elizabeth Walters, Chair Ohio Democratic Party. 
"The disastrous decision to rip away reproductive rights lays squarely at the feet of Ohio Republicans – from J.D. Vance to Mike DeWine to extremists in the statehouse – who have spent years working to strip women of their basic rights and enacting new, cruel restrictions that would punish women who get an abortion, including survivors of rape and incest," said the Democrat Party.
Attorney General Yost today reported that "The Heartbeat Bill" in Ohio is now law banning most abortions in the state.