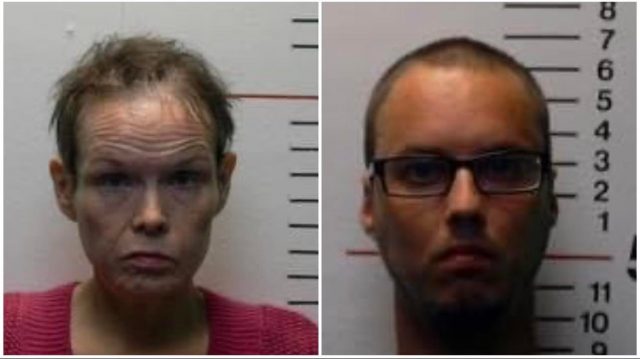 MIDDLETOWN – A man entered a police station and asked to speak to an officer on September 20th confessing to a murder and a dismemberment.
According to the Middletown Police department on September 20, 2022, a subject later, identified as John Havens, 34, entered the Middletown Division of Police lobby requesting to speak to an officer. Mr. Havens gave officers detailed information about a homicide at 5635 Stone Path Drive.
He identified a female, Bonnie Marie Vaughn, 59, his girlfriend who he says shot and killed an individual inside 5635 Stone Path Drive. Mr. Havens stated that he later dismembered the body.

Middletown Officers then responded to 5635 Stone Path Drive for a well-being check on the individual, who is not yet identified. Upon entering the residence, officers observed blood and the remains of a human body that was dismembered in a room on the house's first floor.
Bonnie Vaughn fled the scene, but she was located and placed under arrest. As a result of this investigation, Bonnie Marie Vaughn has been charged with Murder. John Havens is charged with Tampering with Evidence and Abuse of a Corpse.