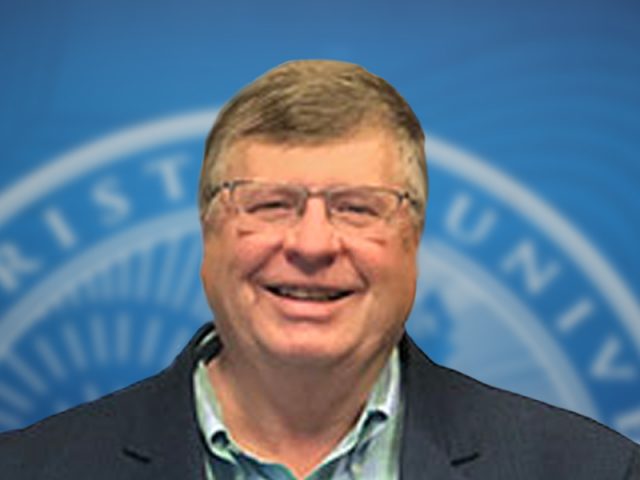 [Circleville, OH] The Ohio Christian University Board of Trustees is pleased to announce that they have selected and appointed Dr. Ron Smith as Interim President. Smith brings decades of experience in Christian higher education to the post. He will begin serving the university Monday
August 8th. Smith has had a burden for mentoring Christian higher education students, and for years hosted weekly meetings for spiritual growth and study with college and seminary students in his family home. In addition, Smith has served the local church as a youth pastor, associate pastor, senior pastor, and church planter. He is an ordained deacon and elder in the Greater New Jersey Conference of the United Methodist Church since 1982.

Currently, he serves as president of the Francis Asbury Society. Smith served The Francis Asbury Society from 1993–1998 as a Fellow and for two years as Executive Director. In 1998, he was elected as the fifth president of Wesley Biblical Seminary in Jackson, MS, where he served for thirteen years. Upon retiring from the presidency, Smith rejoined The Francis Asbury Society in January of 2011, serving as Executive Director, as President, then as a speaker, a Board member, and in 2020 as President again.

Smith's testimony and credentials led the board to a unanimous vote to appoint him as Interim President. Please join us in welcoming Dr. Ron Smith to our community. We look forward to his leadership during this time of transition at the university.
Located in Circleville, Ohio, 30 miles south of Columbus, Ohio Christian University is a Christ- centered liberal arts institution that integrates faith and learning, preparing students to serve effectively in the church and society by providing a holistic education with a Christian worldview
in the Wesleyan tradition.