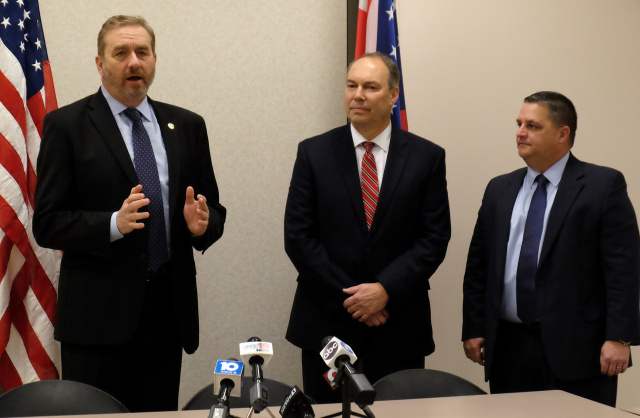 PICKAWAY – Ohio Attorney General Dave Yost is coming to Pickaway county next month during the 2021 Fall Roundup hosted by the Pickaway County Republican Party.
Dave Yost became Ohio's 51st Attorney General on January 14, 2019, Yost earned his undergraduate degree from The Ohio State University and law degree from Capital University. After working as a Columbus Citizen Journal reporter, he began his public service career as Delaware County's Auditor and Prosecutor. As Prosecutor, he won the first-ever capital case in Delaware County and took down the largest drug ring in county history.
He became Ohio's 32nd Auditor of State in January 2011 and spent the next eight years fighting fraud, rooting out corruption, and "skinnying down" government. In two terms, he helped convict 170 corrupt public officials and uncovered $30 million in stolen and misspent public funds. At the same time, he promoted efficiency by identifying potential savings of $287 million for governments and school districts.
The Fall Roundup is an exclusive dinner meet and greets that will happen on Thursday, September 16, 2021, at Flora and Field 21748 Deer Creek Road in Mount Sterling Ohio. Cost is 35 per adult, 60 per couple 15 dollars for children under 18, 25 for college students, and 40 at the door.
For more information on this event contact the local Pickaway County Republican Party