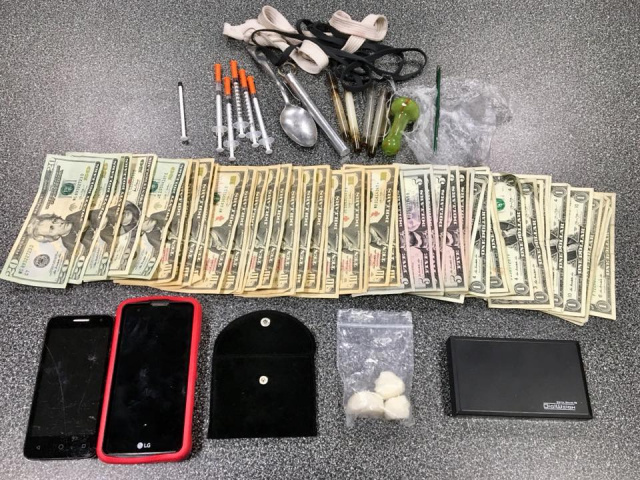 CIRCLEVILLE – December 2, 2017  Drug trafficking arrest
Tonight, at approximately 6:20 PM Ofc. Lance Canterbury stopped a silver Ford Escape in the 200 block of East Ohio Street for a traffic violation. Ofc. Morningstar arrived on the scene and deployed his canine partner, Harry, to conduct a free air sniff of the vehicle's exterior. Ofc. Morningstar advised Harry "alerted" to the vehicle, indicating the presence of narcotics.
- Advertisement -
Inside of the vehicle officers located 27.5 grams of suspected crack cocaine along with various other items of drug paraphernalia and cash totaling over $400 which were seized. The owner of the vehicle, Albert S. Kirkendall III (43 of Circleville), was placed under arrest for Trafficking in Drugs (F-1) and Aggravated Possession of Drugs (F-1). He was transported to the Pickaway County Jail where he is held in lieu of bond pending his initial appearance in Circleville Municipal Court. Ofc. Canterbury was also assisted at the scene by Det. Davis, Ofc. Maher, and Ofc. Clark.