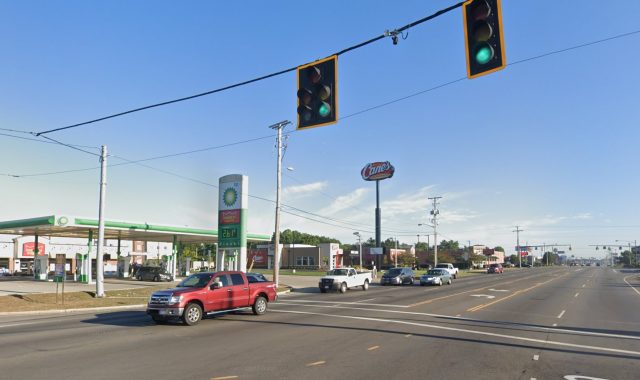 CHILLICOTHE – Traffic congestion is a nightmare on Bridge street now you get to voice your opinion on how to fix it.
The Ohio Department of Transportation (ODOT), in cooperation with the City of Chillicothe, invites the public to a meeting regarding proposed safety improvements along the State Route 159 (Bridge Street) corridor, from Riverside Street to Pawnee Road.
ODOT will be holding an "in-person" open house public meeting Thursday, October 21, 2021, from 4:00pm to 7:00pm, at the Christopher Conference Center, 20 North Plaza Boulevard, Chillicothe, Ohio.  The 1400 square foot ballroom will be arranged to enable social distancing.
All project information presented at the open house meeting will also be available online from October 21 until November 21, 2021. Anyone who is unable to or uncomfortable with attending the meeting in person may learn about the project, ask questions, and provide comments by visiting the project website listed below.

---
---
The purpose of this public meeting is to present various options for proposed improvements along Bridge Street, answer questions, and gather feedback from the community that will assist in project decision-making. 
"We need to hear from the people who live and work around Bridge Street so they can best help us understand specific needs along the corridor", says Tom Barnitz, the ODOT Project Manager for the Bridge Street Corridor Study. "For example, we would like to place sidewalks where the community feels they will best serve their needs."
We ask that the public provide comments by November 21, 2021 so they may be considered during this phase of design.
The corridor study was initiated to develop potential options that would improve safety and reduce congestion along Bridge Street and the U.S. 35 interchange. In addition to safety on the road, ODOT and the City of Chillicothe also aim to improve safe pedestrian accessibility and connectivity within the corridor.
Some of the alternatives being considered are:
Capacity improvements: Addition of a northbound lane along Bridge Street
Pedestrian improvements: Options for a new shared use path and/or sidewalks
US-35 Interchange improvements: Improving the Eastbound Exit Ramp
Intersection Improvements:

Stewart Road and Consumer Center Drive
Plaza Boulevard and Marietta Road
Pawnee Road
Partial funding for the project has been secured by ODOT, and the City of Chillicothe has secured a grant to assist in construction costs. The current project timeline anticipates design plans will be completed in 2022 and right-of-way acquired through 2023. Construction may begin as early as 2024 and require up to 2 years to complete. This schedule may be adjusted as ODOT District 9 continues to secure additional funding for the project.
Short-Term Improvement to be Installed Fall 2021: In 2020, a study of the project area recommended a short-term improvement that could be quickly implemented at the U.S. 35 and Bridge Street interchange. The improvement includes installing a system designed to clear the U.S. 35 eastbound exit ramp when backups occur. This will alleviate some congestion and traffic concerns until more comprehensive improvements to Bridge Street, as presented at this public involvement meeting, can be implemented. It is scheduled for completion in the fall.