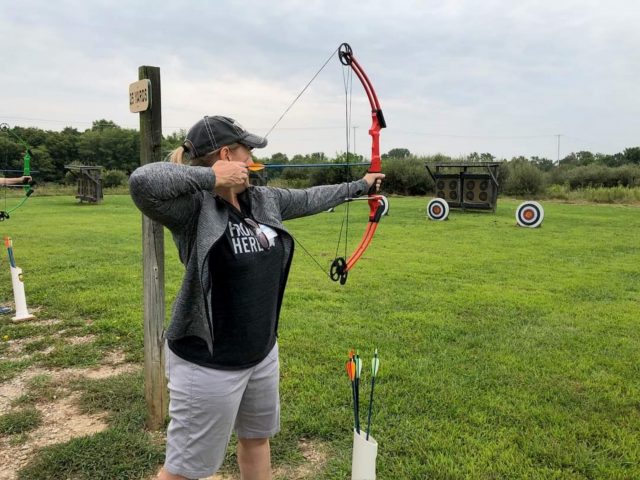 COLUMBUS, Ohio – The 7th Annual Ohio Women's Outdoor Adventures weekend will kick off on Friday, September 17 and run through Sunday, September 19 at Salt Fork State Park. This annual event held by the Ohio Department of Natural Resources (ODNR) combines boating, fishing, and outdoor skills with other activities focused on nature and conservation activities.
 
"We're excited to offer another weekend full of outdoor recreation skill building, networking, and fun at this year's OWOA weekend," said ODNR Director Mary Mertz. "As a past participant, I highly encourage women of all ages to join us for a weekend of discovering new outdoor pursuits and making new friends."
 
Hosted by ODNR divisions of Parks and Watercraft and Wildlife, the weekend gives women a chance to try activities they may have never done before. This year's program features stand up paddling, kayaking, power boating, fly fishing, shoreline fishing, gun safety and range shooting, archery, dutch oven cooking, hiking, blue birds, nature photography and more.
 
Participants will stay the weekend at the Salt Fork State Park Lodge and Conference Center, located outside of Cambridge in eastern Ohio. Salt Fork's thousands of land and water acres provide plenty of areas for exploration. Guests will have access to the indoor and outdoor pools, exercise room, restaurant and lounge, and professional golf course.
 
The event is open to all women aged 16 and older (minors must be accompanied by a parent or guardian). The cost is $330 per person and includes lodging, five meals, t-shirt, transportation between venues, and evening activities. There are 95 spots open for this year's event. Registration opens for first time participants on July 15 and registration for past participants begins on July 22. A complete listing of sessions and registration details may be viewed here.