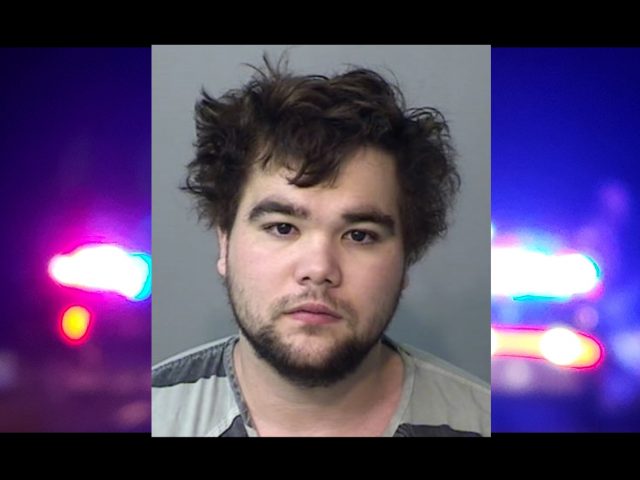 Oak Hill OH- An Oak Hill area man is sitting in jail after he attempted to elude capture.
Jackson County Sheriff Tedd Frazier has identified 23-year-old James R. Bowman of Lenhart Road, Oak Hill as the man that crashed into his cruiser on the evening of January 4. Sheriff Frazier said that despite Bowman's efforts to flee, he was ultimately arrested and is now an inmate in the Jackson County Correctional Facility.
According to the report, detectives of the Jackson County Sheriff's Office were investigating Bowman for an alleged rape of a female juvenile. They had obtained a search warrant for Bowman's mobile phone and was able to track him traveling on Beaver Pike in Jackson. Bowman was located driving his gold-colored Sport Trak into the city limits, where Bever Pike becomes State Street. When deputies turned around to get behind the vehicle, the Sport Trak had fled at a high rate of speed.
Deputies caught up to the vehicle on West Main Street, where they attempted to initiate a traffic stop, but the vehicle failed to stop. Bowman then turned on to Bennet Avenue, stopped at an intersection and allowed three passengers to get out of the vehicle. He drove through a yard on Bennett Avenue and then turned onto Tropic Street in front of the Jackson Middle School towards Huron Street. Bowman then headed west on Huron Street.
Sheriff Frazier was stationary on Huron Street, attempted to block the roadway, when Bowman refused to stop. Bowman attempted to drive around the Sheriff's cruiser, but he collided with the driver side of the cruiser causing damage to the cruiser. Bowman continued traveling west on Huron Street, then turned south on State Route 139. He stayed on Route 139 until he reached Lenhart Road. he traveled on Lenhart Road until he turned South on Ralph Riegel Road and traveled toward his Grandfather's residence, where Ohio State Highway Patrol Troopers were dispatched to assist the Jackson County Sheriff's Office, who had units in active pursuit of a suspect with a statewide warrant for rape of a juvenile. Once joining the pursuit, a trooper assumed the role of primary pursuit vehicle at the request of the Sheriff. The trooper conducted an approved Precision Immobilization Technique to end the pursuit safely.
Deputies were able to collect Bowman's mobile phone as evidence for the case involving the alleged rape of the female juvenile.
Bowman is set to attend hearings for his first-degree felony charge of Rape, and the first-degree misdemeanor of fleeing and eluding in the Jackson County Municipal Court on January 12 at 1:30 p.m.
Bowman could face additional charges pending a review of the case by Jackson County Prosecutor Justin Lovett's Office.