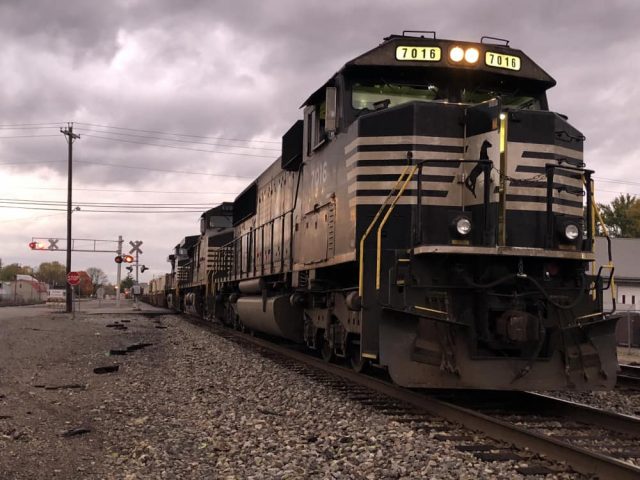 WASHINGTON (March 7, 2023) — The National Transportation Safety Board announced today a special investigation of Norfolk Southern Railway's organization and safety culture.
Given the number and significance of recent Norfolk Southern accidents, the NTSB also urges the company to take immediate action today to review and assess its safety practices, with the input of employees and others, and implement necessary changes to improve safety.
Since December 2021, NTSB has launched investigation teams to five significant accidents involving Norfolk Southern.
On Dec. 8, 2021, an employee for National Salvage and Service Corporation assigned to work with a Norfolk Southern work team replacing track was killed when the operator of a spike machine reversed direction and struck the employee in Reed, Pennsylvania.
On Dec. 13, 2022, a Norfolk Southern trainee conductor was killed, and another conductor was injured, when the lead locomotive of a Norfolk Southern freight train struck a steel angle iron protruding from a gondola car on another Norfolk Southern freight train that was stopped on an adjacent track in Bessemer, Alabama.
On Feb. 3​, a Norfolk Southern freight train carrying hazardous materials derailed in East Palestine, Ohio. The derailment resulted in a significant fire and hazardous materials release.
On March 4, a 2.55-mile-long Norfolk Southern freight train derailed near Springfield, Ohio.
On March 7, a Norfolk Southern employee was killed during a movement in Cleveland, Ohio.
As part of the special investigation, the NTSB will also review the Oct. ​8, 2022, Norfolk Southern derailment in Sandusky, Ohio.
The continued safe operations of Norfolk Southern is vital to the United States. The NTSB is concerned that several organizational factors may be involved in the accidents, including safety culture. The NTSB will conduct an in-depth investigation into the safety practices and culture of the company. At the same time, the company should not wait to improve safety and the NTSB urges it to do so immediately.
To report an incident/accident or if you are a public safety agency, please call 1-844-373-9922 or 202-314-6290 to speak to a Watch Officer at the NTSB Response Operations Center (ROC) in Washington, DC (24/7).