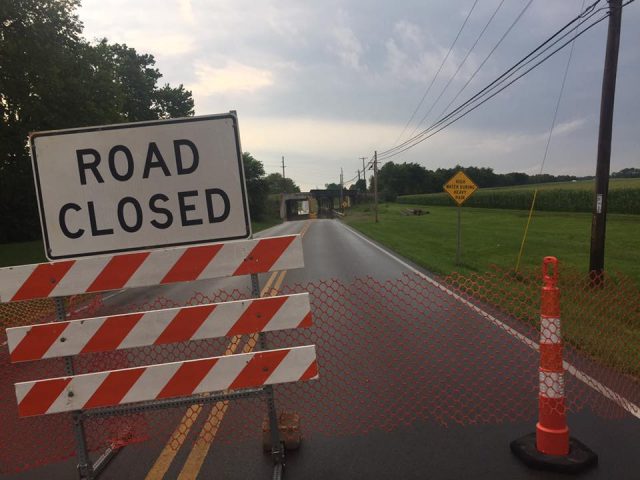 Circleville – North Court street will close again this month for the final repair to the bridge overpass that connects North Court Street to US-23 this was a planned closure after the underpass opened just before the Pumpkin show last year.
The Norfolk Southern railroad project has had some delays according to the Pickaway Engineer department caused by a summer of rain issues in 2022 along with footer and soil issues that caused the bridge repair to be extended.
The Engineers department told Sciotopost that the construction workers have to work with a limited amount of shutdown windows to the active line to replace the bridge. Most of the substructure is finished, what needs to be done is to construct the superstructure bridge alongside the railway. Then in May, they will have a 36-hour window where the trains will stop, where they will demo the existing bridge, prepare it, and hoist the rail structure into place.
ODOT is planning to start Roundabout construction on Walnut creek pike and Bell Station in June. Pickaway Engineer department reported that these two closures will not overlap and that the Roundabout construction will be delayed if by chance the railroad underpass is not completed.
Road Closure for the North Court to US-23 underpass will start on February 20th and is expected to last until May 31st.