East Palestine – Around 930 pm on 2/3/23 first responders were called to the small town of East Palestine in Eastern Ohio after a serious train derailment. Since then dozens of fire departments, EPA officials, and Law enforcement were requested to the area for assistance.
This train derailment went down in history as one of the worse derailments in Ohio history, and one of the most potentially dangerous. So dangerous that on February 6, 2023, the State of Ohio enforced a mandatory evacuation forcing people out of their homes. Over 5,000 people in the small village were impacted when Norfolk Southern detonated several rail trains that were filled with a toxic chemical vinyl chloride, burning the chemical off and into the local environment.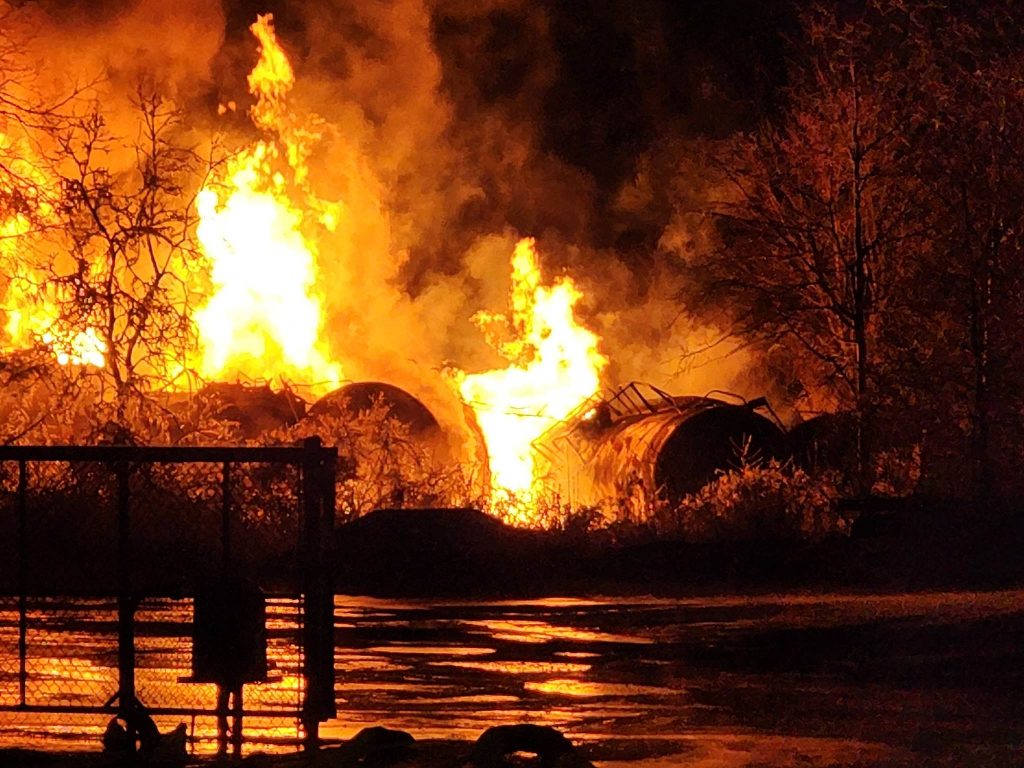 According to the company the derailment was caused by a mechanical problem.
Since then the National Transportation Safety Board has opened an investigation into the train derailment, while a federal lawsuit seeking class-action status has been filed by several East Palestine residents.
Norfolk Souhern said in a press release, "Norfolk Southern team members are on scene, and will be assisted by multiple derailment and environmental contractors. In addition to working closely with first responders, we are coordinating with federal, state and local agencies. The NTSB will be the lead agency for providing updates on the incident. We have established a Family Assistance Center to address the needs of the community and support those directly impacted. Additionally, we are supporting the efforts of the American Red Cross and their temporary community shelters through a $25,000 donation."
When burned, vinyl chloride produces hydrogen chloride, a highly volatile substance that can bind with water vapor to produce hydrochloric acid. It can also produce phosgene, a toxic gas that was deployed as a chemical weapon in World War I.
It can also leach into soil and groundwater and cause liver and neurological damage.