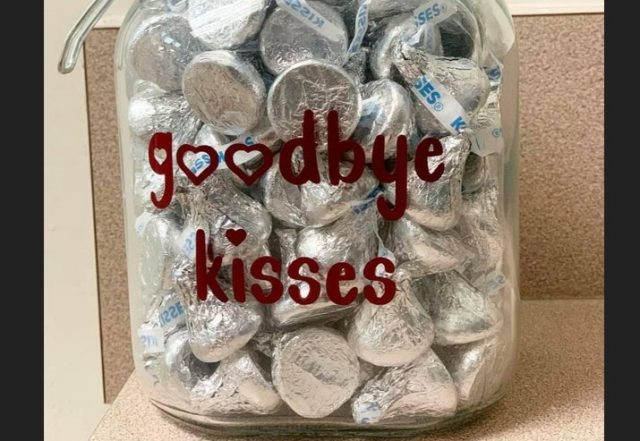 ALABAMA – A Alabama animal hospital has gone viral with a jar of Hersey kisses that they give to dogs before their forever nap.
The Jar that says "Goodbye Kisses" is reserved for euthanasia appointments to be given as a last treat to dogs because the hospital believes, "no dog should go to Heaven without tasting chocolate."
This isn't a new thing for the hospital they explained on the viral post, they have for years tried to make a dogs last minutes on earth special.
"Some of the staff would share their lunch with a dog that was about to be euthanized. We just want them to feel special for their last goodbye."
The post has reached millions all over the country and has been shared over 125,000 times. Most people on the post are very positive about the last request.