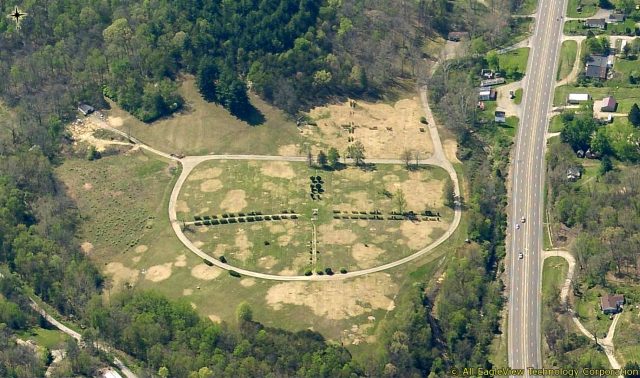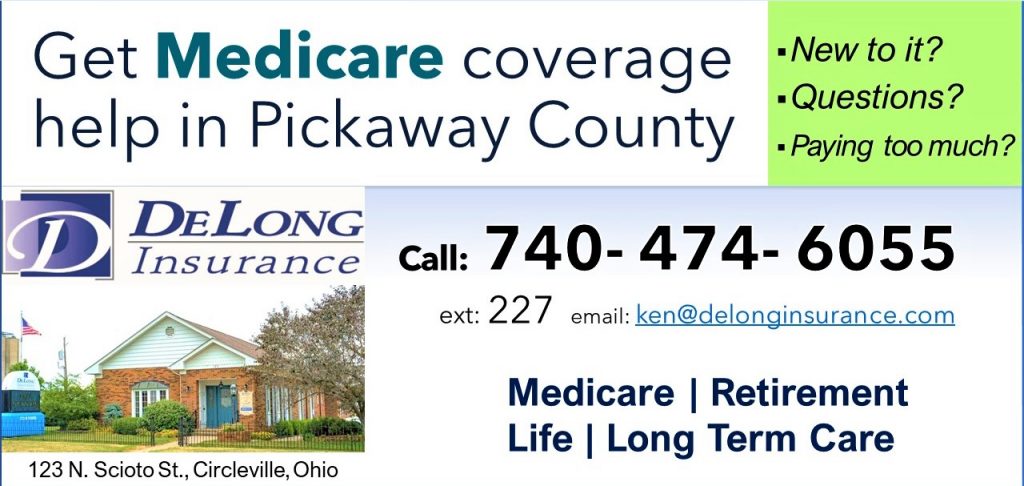 Ross County — One of the largest cemeteries in the county may have its fate decided this afternoon, 12 years after the owners of Floral Hills Memory Gardens defaulted on it.
Huntington Township Trustees are bracing for taking on more than a 200% increase in graveyard caretaking if the Ross County Court of Common Pleas determines it is public.
To make things worse, the bridge at the only practical entrance to the cemetery is deteriorating, and the Ross County engineer said he can't give a solid answer on replacing it without more numbers.
The trustees discussed the situation and heard legal counsel on it with the Ross County Commissioners in their session Monday.
If it is determined to be private, or if no determination is made, it will continue in limbo. David Robertson has led a large volunteer effort to maintain the cemetery, but he says public money could now be spent on it.
Ross County Prosecutor Jeff Marks gave his perspectives on the status of the abandonment case to the trustees and commissioners, in preparation for a hearing before Judge Mike Ater in the Ross County Court of Common Pleas scheduled for 2:30pm today, August 17th.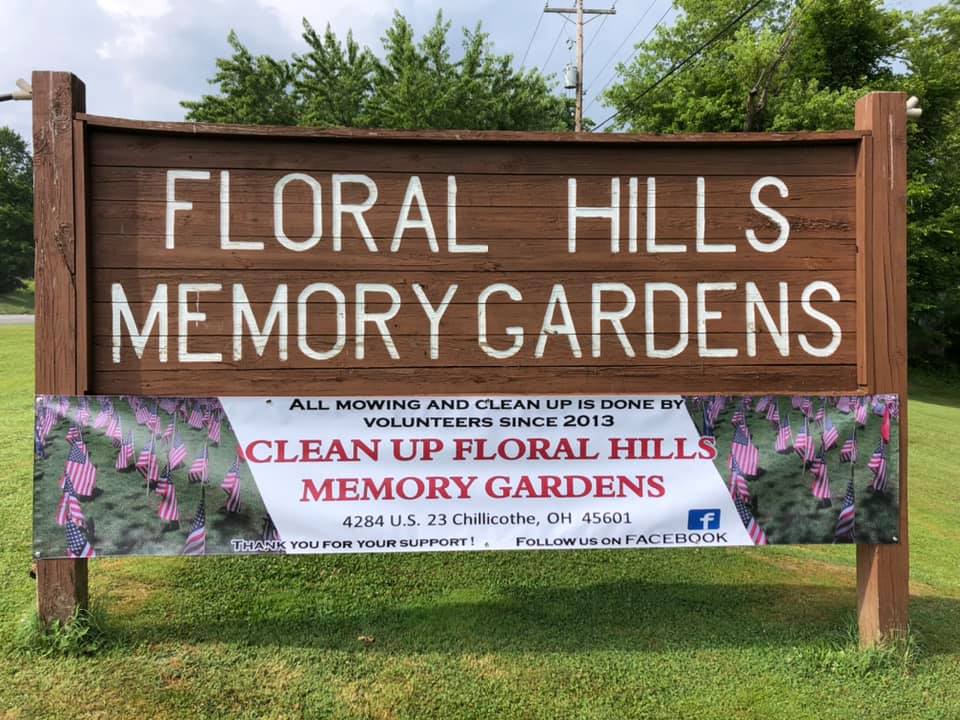 The large, modern, rural cemetery south of Chillicothe is in the eastern tip of Huntington Township, at 4284 US Route 23, just south of the southern end of Massieville Road and north of Scioto Trails State Park.
The cemetery was platted about 1965, and Robertson says it has a large veterans' section with more than 1,100 graves. Find a Grave reports there are 3,728 total memorials.
Marks says Floral Hills has many liens against it: tax, judgement, federal, state, and county ($19,000 for just Ross County) – and that's a lot of delinquency, which will discourage any possible sale.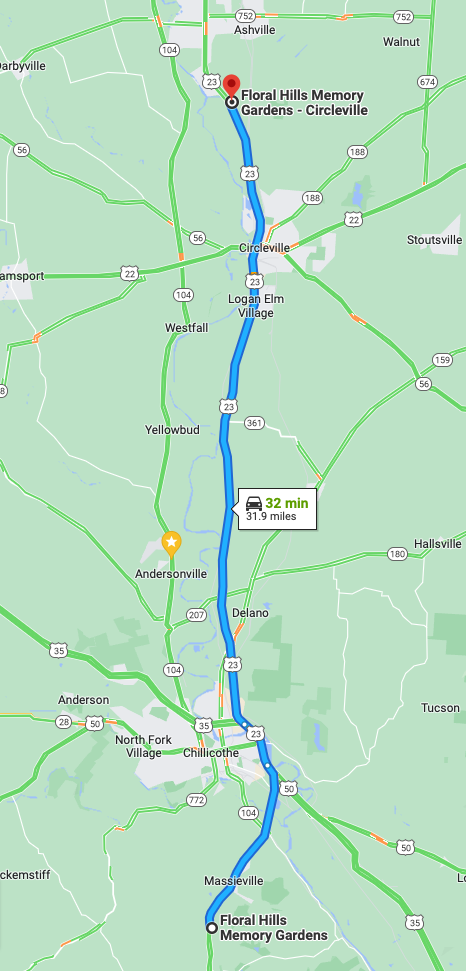 The owners, Downey & Miller, also abandoned Floral Hills north of Circleville. Marks said the Pickaway County Treasurer's Office eventually foreclosed on that cemetery for delinquent taxes, and tried to auction it at $110,000 – but with no buyers. They tried a second auction at much less, again without a sale.
Floral Hills Circleville was then defaulted to the state, and the Ohio Auditor auctioned it for a third time – when an individual bought the cemetery at "pennies on the dollar." Floral Hills Memory Gardens – Circleville has since been renamed "Heavenly Hills Cemetery."