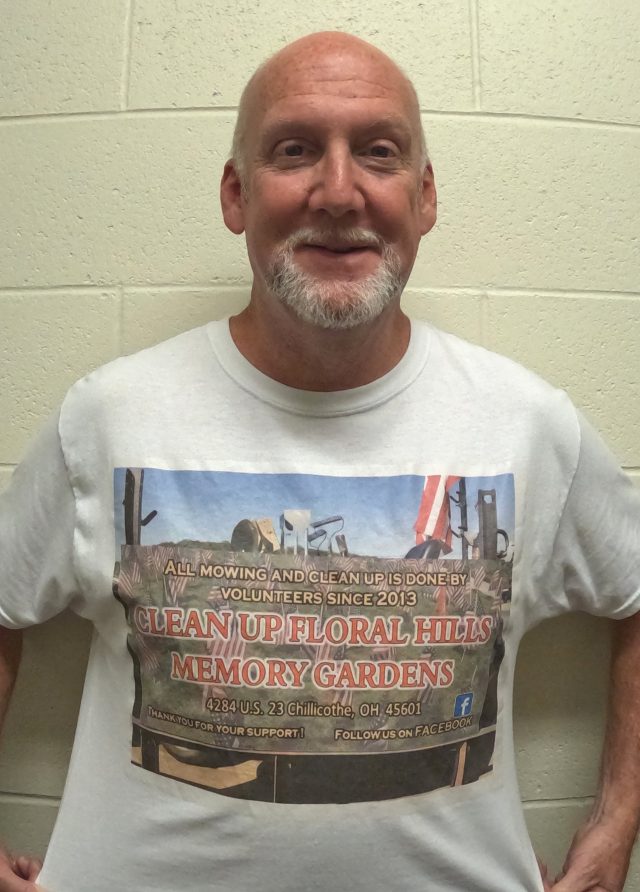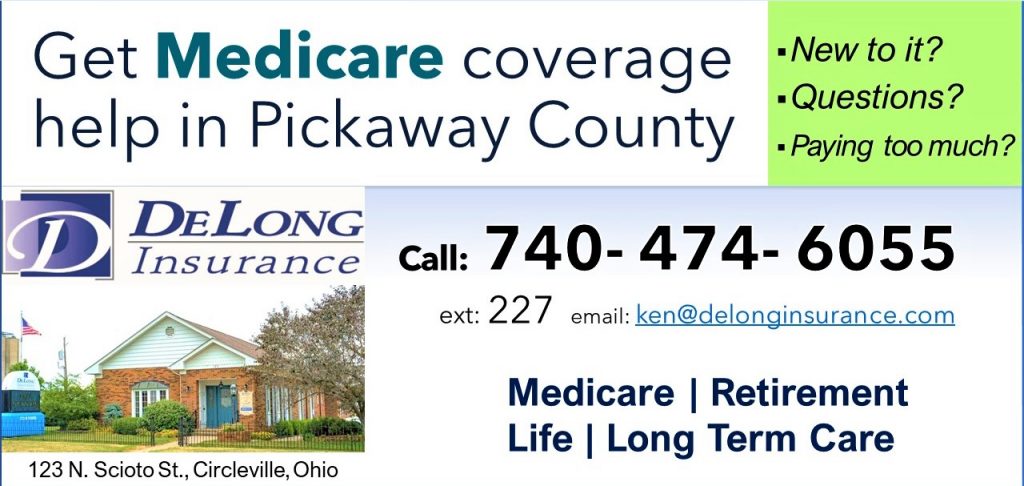 Ross County — A large, modern rural cemetery south of Chillicothe continues to exist in limbo 12 years after its owners defaulted on its management. But one volunteer is is stepping back into the battle to advocate bringing the burial ground back to life under public ownership.
I caught David Robertson after he spoke with the Ross County Commissioners about Floral Hills Memory Gardens Monday, the second time this year after he visited with them in March.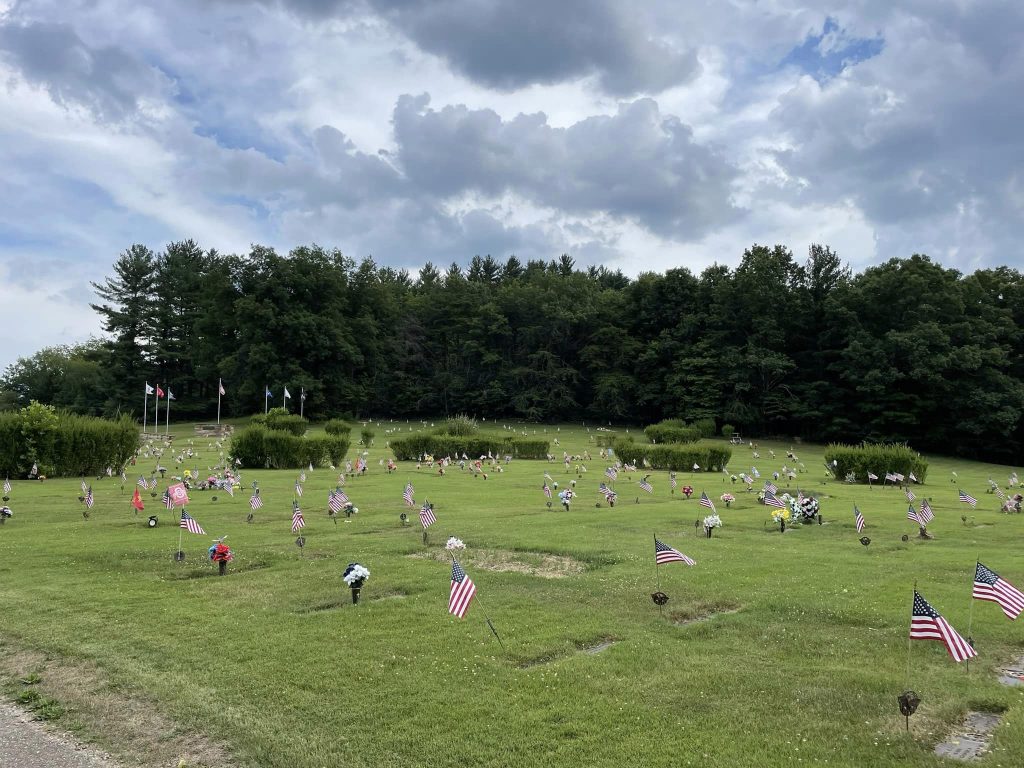 He explained that the Floral Hills Memory Gardens cemetery at 4284 US 23 South, between Chillicothe and Waverly, was platted in the 1960s, and has a large veterans' section with more than 1,100 veteran graves. (Find a Grave says there are 3,728 total memorials.)
The owners defaulted on the property more than a decade ago, and Robertson has been one of the volunteers mowing and maintaining the cemetery.
He said he even had to step away for a few years…but is back in the fray, learning everything he can about legal parameters, and advocating for placing the cemetery into the hands of local government. Part of that is in Ross County Common Pleas Court.
State law requires public care for veterans graves, and Robertson said by this point in the legal process, Huntington Township and the Ross County Commissioners should be able to care for and invest in the grounds – instead of volunteers like him.
Robertson has his mother and father are buried there, and says several public officials he has spoken with also have relatives there. He says he is frustrated that with all that, and a new state law regarding legally "abandoned" cemeteries, that Floral Hills is still in limbo.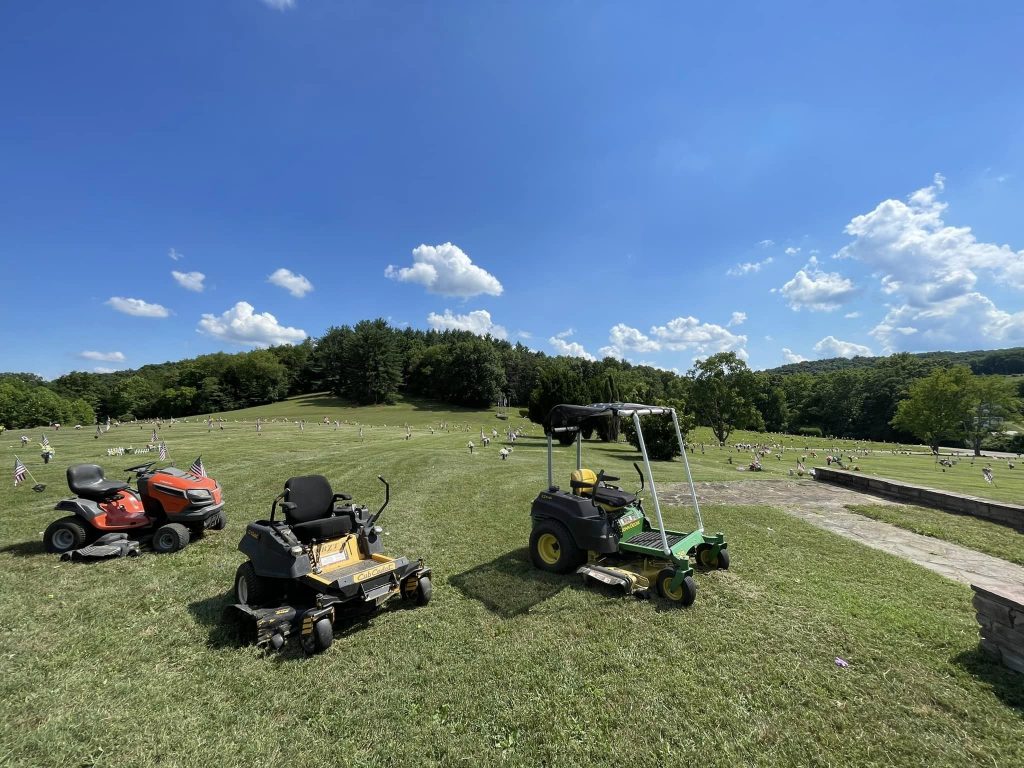 Robertson helps maintain the "Clean up Floral Hills Memory Gardens" Facebook page, which has many photos of their maintenance work, as well as a chronicle of the legal struggles there.
The five-year Army veteran recounted the travails of the cemetery in the below video interview…starting with mentioning the volunteer effort from the Pike County Recovery Council, a drug rehabilitation group.