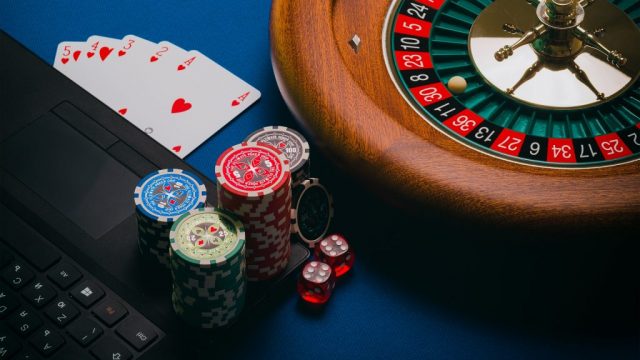 On November 7, Ohio released a new responsible gambling public service advertisement, as well as a "micro-campaign" called Pause Before You Play. The program is a spinoff of Ohio's Get Set Before You Bet, a responsible gambling awareness effort. It is intended to promote responsible gaming and to aid people who are struggling with problem gambling. Thus, thrill-thirsty players can enjoy gambling to the fullest and make the most out of their stay at casinos online that pay real money. Ohio's responsible gambling programs are gearing up for the legalization of sports betting on January 1, 2023.

PSA Recommends Setting Limits and Knowing Risks

The new Pause Before You Play PSA film is intended to urge bettors to take a step back and plan their strategy before getting started. The fast-paced commercial combines rapid cuts, throbbing music, and athletic images, all of which play on the pleasure of watching (and wagering on) sports.
"Betting moves as quickly as sports. And now, every play is faster than before," the new commercial claims. "You're on the edge of your seat until it all comes down to it." The PSA then takes a little break to convey its message about safe gaming. The latter can be easily achieved when you play at trusted and safe Aussie casinos from the BestAuCasinosOnline lists.
"Sports are quick. So remember to establish limits, understand the hazards, and take a breather before you play." Origo Branding, a Columbus, Ohio-based marketing, branding, and digital solutions firm that oversaw the Pause Before You Play campaign as well as other public health efforts in Ohio developed the PSA video.

The Energetic Campaign Aimed at Educating Sports Fans

On November 7, Origo Branding president Alessandro Ciaffoncini attended the latest webinar in the Problem Gambling Network of Ohio's "Ready, Get Set, Go" series for Ohio professionals and community members involved in problem gambling prevention and treatment. Ciaffoncini talked about how Origo designed the Pause Before You Play PSA and message, as well as some of the educational tools and tool kits that Origo has built for both the Pause Before You Play and the larger Get Set Before You Bet campaign.
The tools, which include tool kits and advertisements in a number of formats, are available for free to groups and professionals across the state, including many of those who attended the webinar. "It's very fast-paced, very sports-driven," Ciaffoncini said of the Pause Before You Play campaign, "because we're really trying to connect with and get into the minds of sports enthusiasts and people who are already involved in sports betting or who have the potential to be involved once these new forms (of gambling) come into play."

More Responsible Gaming Efforts Are on the Way

Ciaffoncini stated that the Pause Before You Play campaign was created with the assistance of Ohio for Responsible Gambling experts "to highlight different risks and behaviors that occur specifically in sports betting," while also relying on the core Get Set Before You Bet principles of setting limits and being aware of risks. The Pause Before You Play video advertisements will air on cable TV channels throughout Ohio, with a target demographic of men ages 18-34 and sports lovers in general.
Pause Before You Play advertisements will also be broadcast on the radio and in a number of digital media. Advertising will also be placed at sports stadiums on college campuses such as Ohio State, the University of Cincinnati, Bowling Green, Ohio University, and Kent State. Ciaffoncini stated that Pause Before You Play is only the newest stage in the Before You Bet program and that more precise, targeted advertising would be launched in the future.
"This was just the tip of the iceberg in terms of laying this foundation," he explained. "There are many PSA, many tools, and many subsections of this area, industry, and subject matter that we have yet to cover." So we're casting a really wide net right now. As the campaign progresses, we'll get more specific." The Ohio Lottery Commission, the Ohio Casino Control Commission, the Ohio State Racing Commission, and the Ohio Department of Mental Health and Addiction Services are among the coalition's partners. So we expect even more responsible gambling campaigns to be launched in the future.