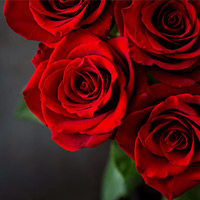 New Plymouth OH- Roberta E. Barrows, 66, of New Plymouth, formerly of Freeport, Ohio, passed away Thursday, December 10, 2020, at her residence.  She was born December 12, 1953, in Lorain, Ohio, daughter of the late Lake Hubert and Lois Dorothy Hutchinson Tye.  Roberta was married to Clifford J. Barrows, who survives.
She retired from Smead Manufacturing in Logan.
Roberta is survived by her son, Jesse (Andrea) Barrows of Wellston; grandchildren, Meagan (Phillip), Eric, Tyler, Dakota, Halle and Sarah; six great grandchildren and sisters, Sharon (Drew) Eartman of Cleveland and Joyce (George) Searl of Kimbolton, Ohio.
In addition to her parents, she was preceded in death by her son, Jacob Barrows; sister, Carolyn Sottasanti and brother, Chuck Tye.
Private services will be held. Arrangements are by Garrett-Cardaras Funeral Home, 201 W. High St., McArthur.
Please sign her online guestbook at www.cardaras.com