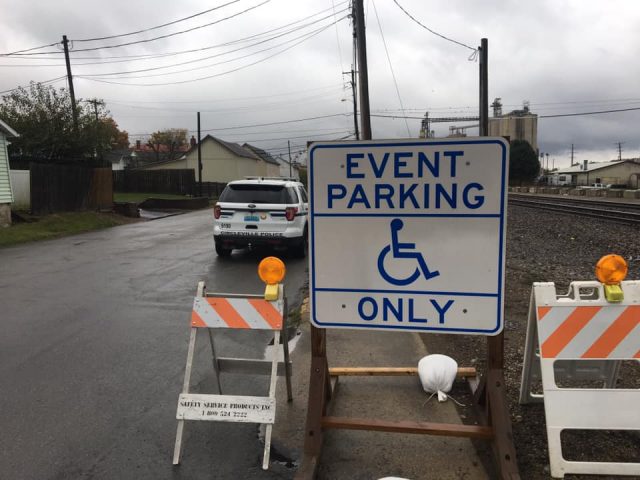 As per a report on Wednesday from the Circleville Police Department:
We have received multiple questions regarding handicapped parking during Pumpkin Show. Handicapped parking is available and is provided at no cost.
The handicapped parking area is located on N. Western Ave. The access to the handicapped area is located at N. Western Ave. at High St. Parking is limited and is available on a first come first serve basis.
The 2019 Pumpkin Show opens today, Wednesday at 9:00AM and goes thru Saturday evening.