Circleville – Recently stakes have gone up and groundwork is getting prepared on a 7,000 sq foot outlet in front of Walmart on South Court Street.
According to sources, the lot will be a total of 9,000 sq feet of retail space available to lease. Since our posting, we were able to verify that the builder AKM Building Systems will construct a Nourse Auto at this location. Accoridng to Circleville Township, permits for the build has been approved and issued to the company to start Construction.
The location is being marketed as being in front of, "Circlevilles main retail corridor." A study that was done by the company says that the area gets 25,000 Vehicles per day on US-23 in the area.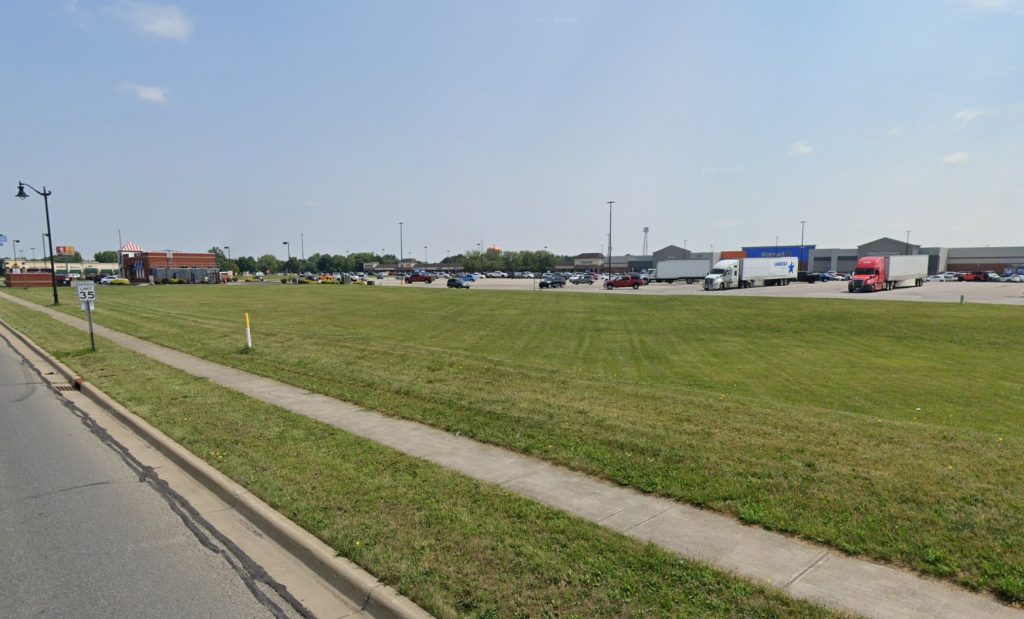 The location is in front of Walmart at 1470 South Court Street beside the KFC. It would take up all of the green space in that location.
According to Nourse, they will move the Circleville Store currently located at 24955 US HWY 23 S to this location. They will then close the location they are currently at.
Nourse has several dealerships in the Southern Ohio area, with several in Chillicothe Ohio.