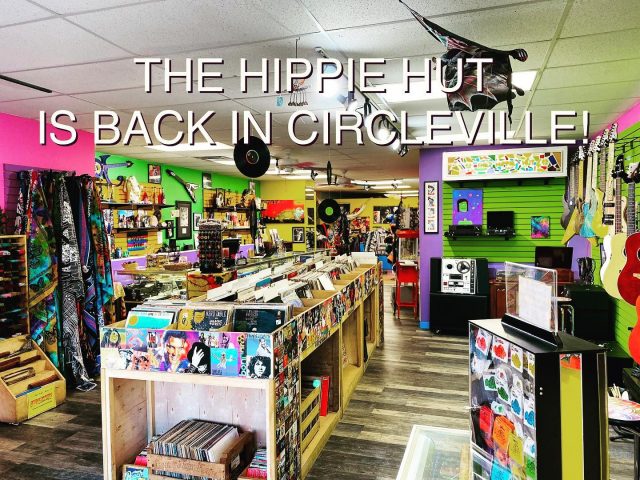 Circleville – Hippie hut is returning to Circleville after being away for several years.
The store defines itself as a one-of-a-kind Rock-n-Roll boutique that offers guitar, amps, musical accessories, and much more. It also offers unique product line clothing, gifts, novelties, and other special things.
The store left Circleville around 5 years ago and moved into the campus area of Columbus but now they have made the move back and are opening tomorrow at 159 W. Main St. in Circleville.
The store has been infamous to me as when I moved in to the area they were moving out, so many people have said that this was the place to go, I guess ill find out tomorrow at 10 am when they open again in the area.