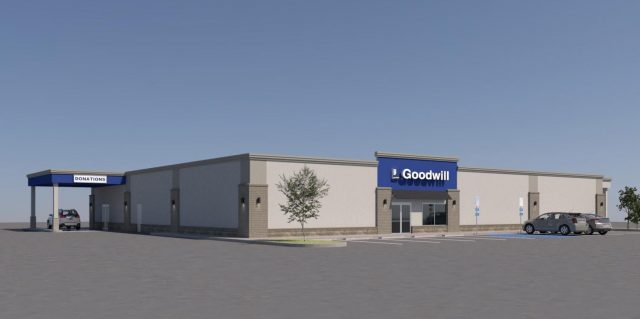 Circleville – North Circleville will have new shopping and training center coming in the spring of 2023
Goodwill will move their location from US-23 to North Court Street property at 120 Morris Road where they will build a structure that completely fits their needs.
The 12,000-square-foot building will be the same as the current location under construction in McArthur with 9,000 square feet for the store and 3,000 square feet for the center. located on a 1.3-acre lot in the former Carnival parking lot.
The property at 120 Morris Road off North Court Street will be the site of a new store and activities and training center.
"Improving the experience of our shoppers, donors, employees, and the participants we serve has been a key focus of ours over the past five years. The efforts have been successful, especially with increased retail sales and increased attendance in our centers," said CEO Marvin Jones.
According to Business Development and Communications Coordinator Jona Ison, "Goodwill is a destination location, our new location will give donators an easier experience when dropping off, and will put our training and store under one roof."
In the past Goodwill ran a training facility in the South Bloomfield location, but it closed in 2021. Goodwill will close the US-23 location when the new facility is opened.
Goodwill expects to break ground in September and expected to open in the Spring of 2023