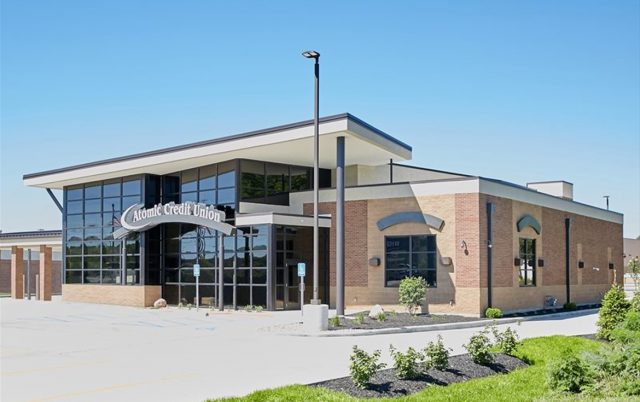 Circleville – In June we reported that Atomic Credit union had purchased the property located at the intersection of South Court and Crites Road, and now they are breaking ground.
Atomic credit union was formed in 1955 as a specific bank for the Pike County atomic plant, since then the bank center has expanded to over 64,000 members at 15 branch locations throughout 19 counties in Southern Ohio.
The bank recently opened another bank located at 1501 Columbus Ave in Washington Courthouse.
The new location of Atomic Credit union in Circleville will be on the corner of Crites and South Court street. Last year the company purchased the 4-acre property and demoed the building located on it.
Atomic Credit Union currently has a total of 205 employees. They have been named a "Best in State Credit Union" for three years, and a "Best Credit Union to work for" for eight years, according to sources.
It is unknown currently what services this location will offer.