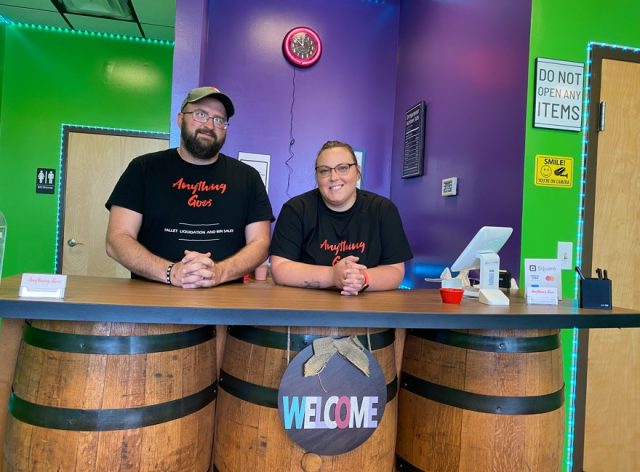 CIRCLEVILLE – A new unique business is coming to Circleville this week with a grand opening this weekend called Anything Goes.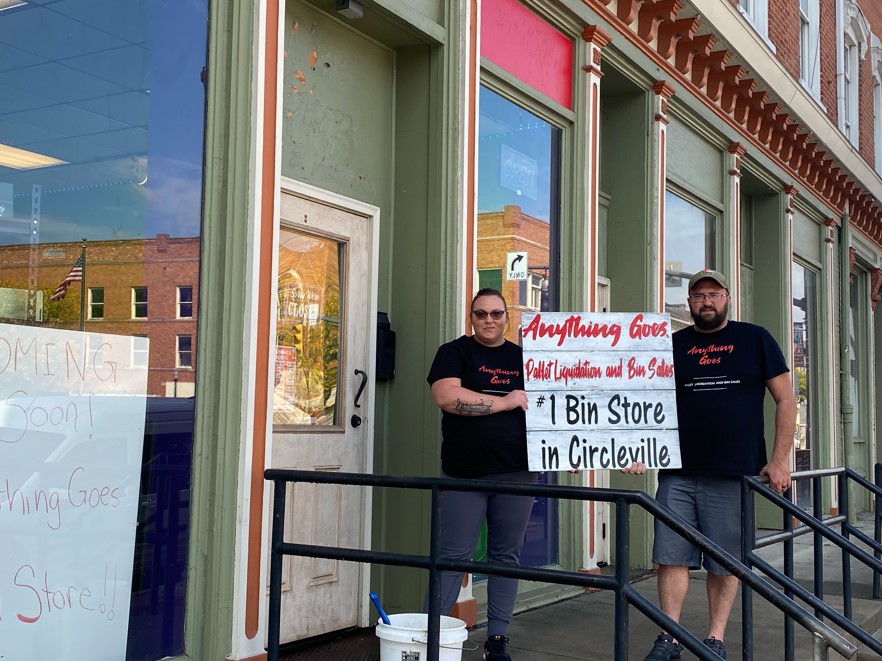 Owners Carly Smith and Matthew Brown say they took a passion for treasure hunting to the next level with the opening of the 109 East Main Street store in Circleville.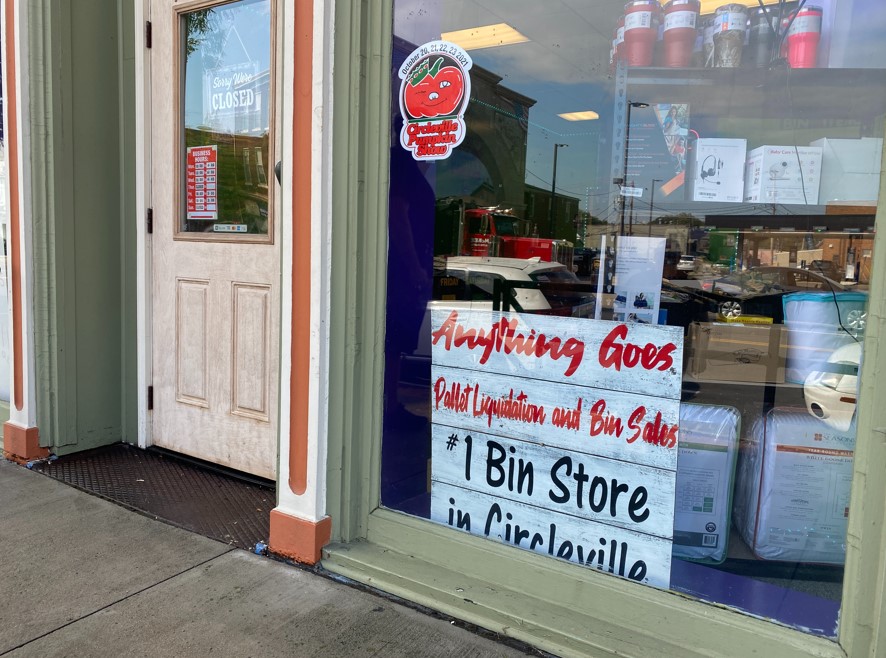 Both Smith and Brown dabbled in this kind of sales before they met, running online auctions and buy sell trade sites, but when they got together they decided that they both had an interest in the bin sales and pallet sales industry, and Anything Goes was born.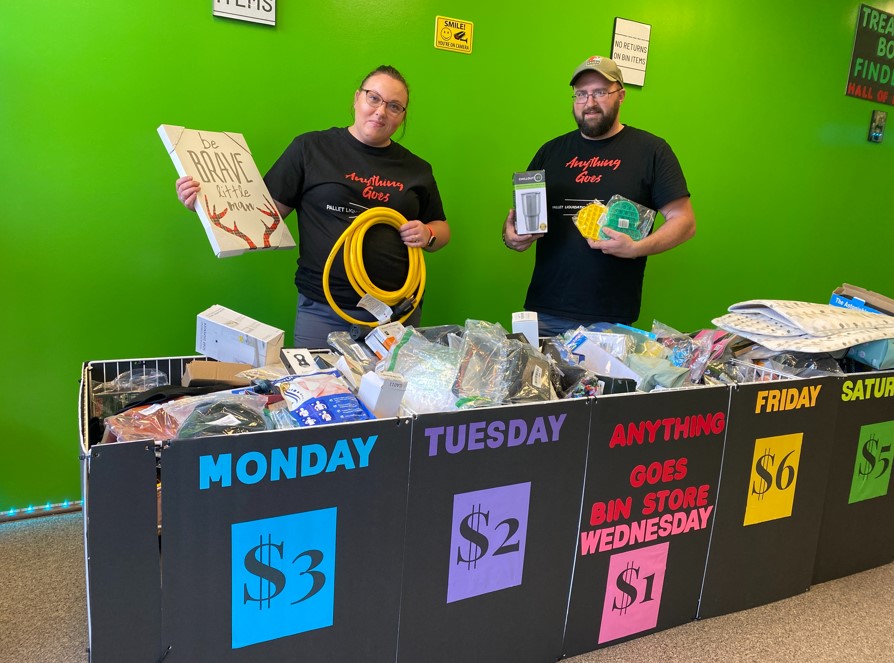 "It's a big gamble at times said the couple and alone we just didn't dare, but when we bought our first almost thousand dollar pallet we knew we had something. We buy overstock, seasonal pallets, not return pallets. So there are fewer issues with products and better merchandise. What's fun about these pallets is you never know what you are going to get week by week, that's the exciting part, it's always a treasure hunt for us and for our customers."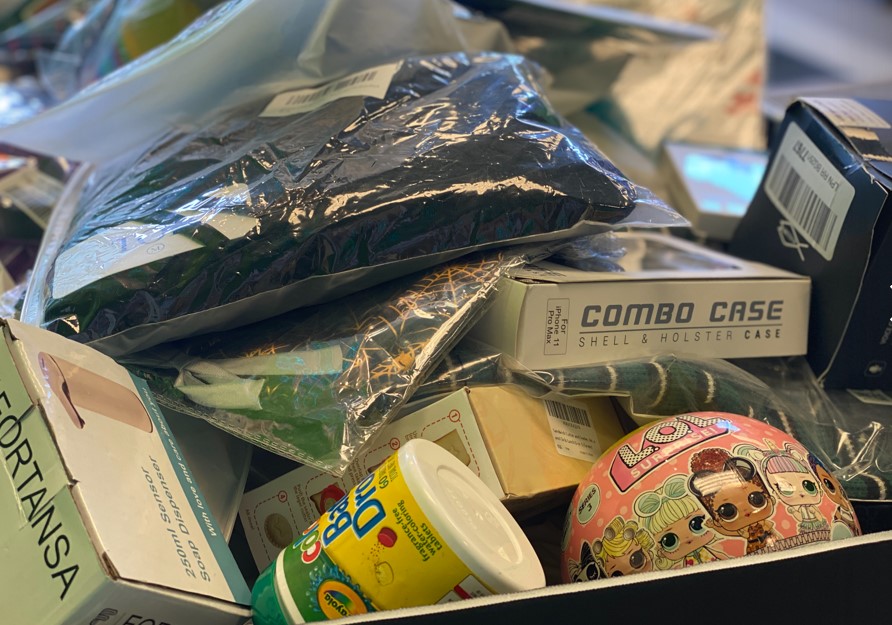 Bin store is a unique way to sell items, and the couple explained to me how it works.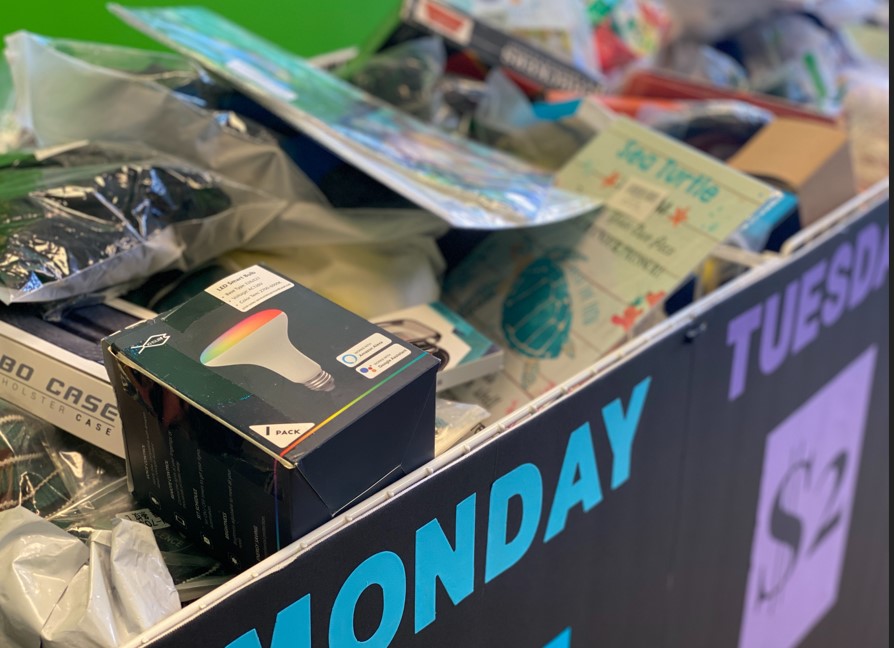 "Everything goes into these bins on Friday and whatever you find it's 6 dollars, it's a real treasure hunt, from tools, toys, kitchen gadgets, all kinds of things. We currently have Halloween items like pet costumes and pop-its. From Friday to Wednesday the price drops a dollar every day until it's dollar day Wednesday for anything in the bin. We do this because the most expensive items will go first, and we know that, but day after day the price gets better and you get a real deal every day."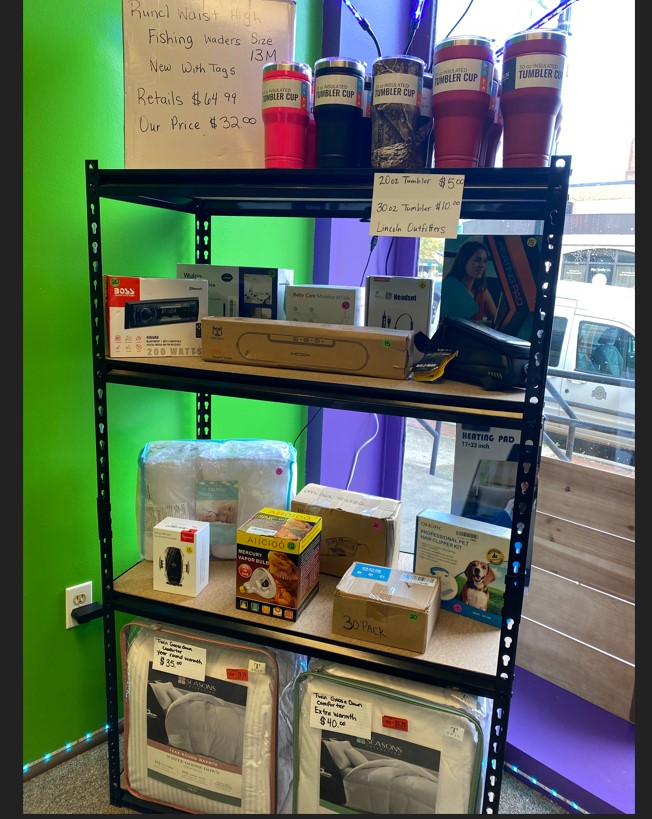 On Thursday they empty the bins and fill the bins again on Friday with new stock.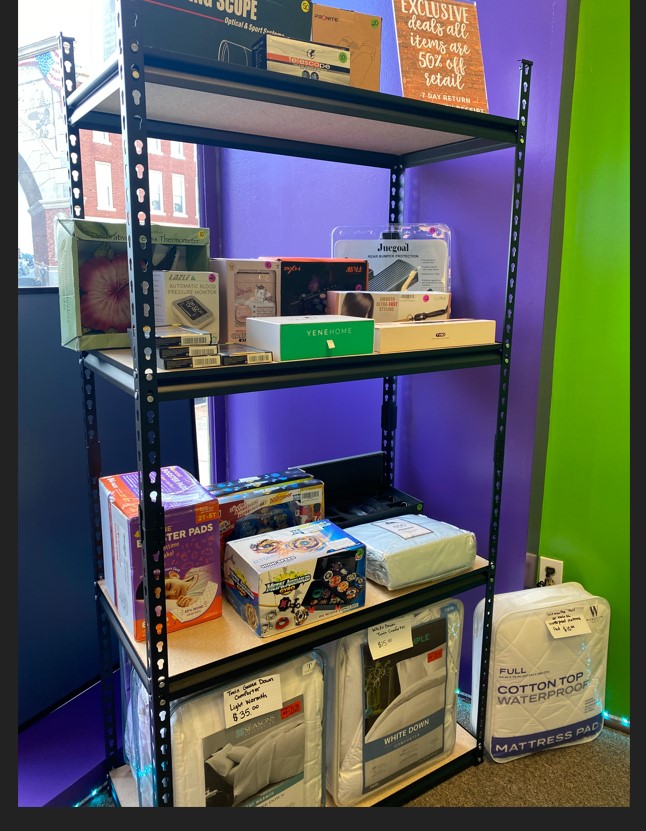 "We also have some higher-end items that we are selling at a discount also, like an 80 dollar air fryer we are selling for less than half. The stuff on the shelves we have 100% check to make sure it works."
The store accepts cash and card and will have free food giveaway this week on Saturday find out more here: https://www.facebook.com/events/1031525427611822