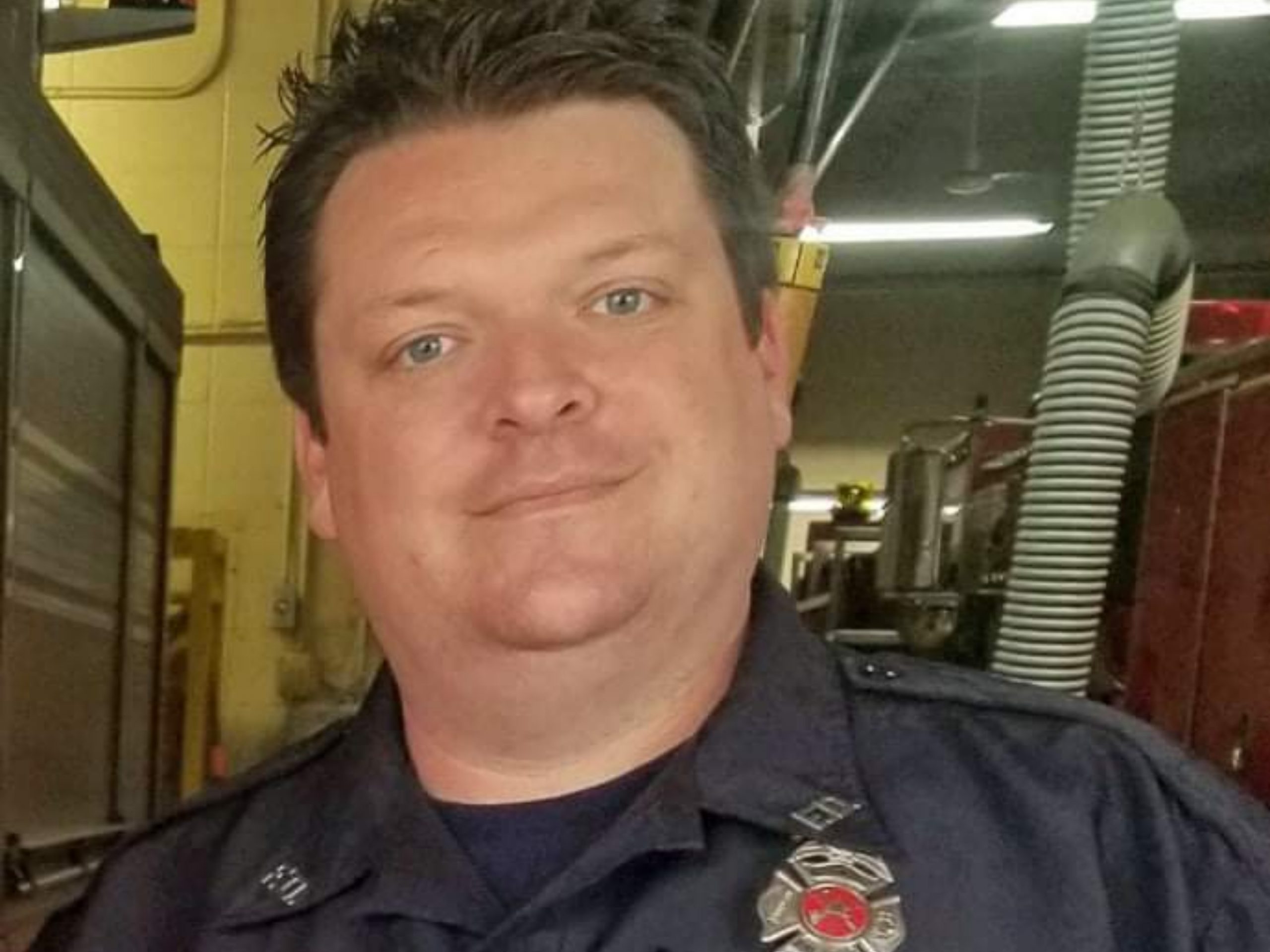 Nelsonville OH- Jeffrey Eugene Armes, age 38 of Nelsonville, Ohio passed away on Sunday, May 2, 2021 unexpectedly in the line of duty while fighting a house fire in the city of Nelsonville.
Born October 13, 1982 in Athens, Ohio he was the son of Norris "Gene" Eugene and Karen Sue (Kilkenny) Armes of Nelsonville.
Jeffrey was a 2001 graduate of Logan High School. He had worked as a fireman for the Nelsonville Fire Department since 2011 and was a longtime volunteer for the Starr Township, Hocking County, Ohio fire department.
Besides his parents, Jeffrey is survived by his loving wife, Lezlee Reneè (Burnside) Armes of Nelsonville; children Ayden Eugene and Teylar Leora Armes both of the home; grandmothers, Betty Kilkenny of New Plymouth, Ohio and Ruth Bowling of Nelsonville; and uncle, Robert (Christin) Kilkenny of New Plymouth.
Jeffrey was preceded in death by grandfathers, Jerry Kilkenny and Don Lightfoot.
A funeral service will be held at 1:00 PM on Friday, May 7, 2021 at Roberts Funeral Home – Logan, Ohio with Joshua N. Martin officiating.
Burial will follow in Greenlawn Cemetery, York Township, Athens County, Ohio.
Friends may call from 2-4 and 6-8 PM on Thursday, May 6, 2021 at the funeral home.
Guests are required to follow current pandemic guidelines by wearing masks and practicing social distancing.
Letters of condolence may be left at robertsfuneralhomelogan.com