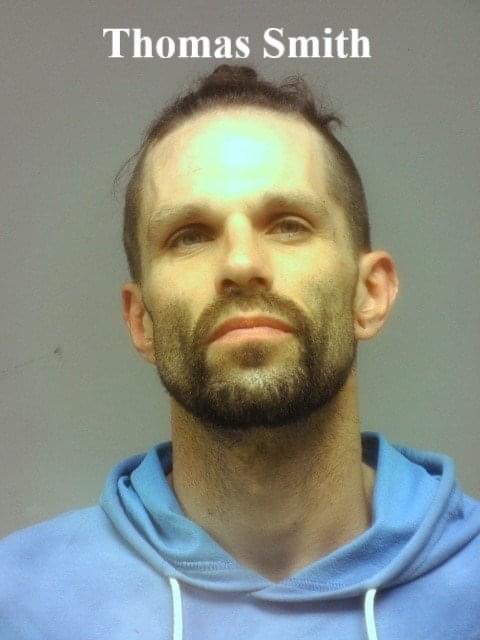 Nelsonville – A man pulled a knife in a domestic situation on Monday but when police came he ran and hid.
According to police at 01:19PM Officers responded to John St for a report of a Domestic Disturbance. It was noted that the described male held a knife to a female's throat and hit her.

When officer arrived on scene they made entry into the home and found Thomas Smith hiding under a bed. Smith was immediately detained.

A search resulted in 2 phones, a knife, and miscellaneous drug paraphernalia being
seized.

Thomas Smith was transported to the
Southeastern Ohio Regional Jail.