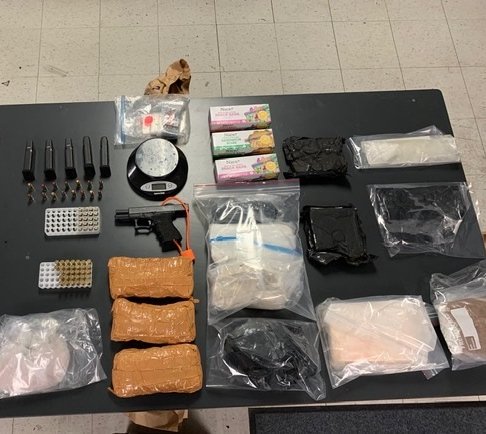 Santa Ana, California – Enough Fentanyl to create four million lethal doses with an estimated street value of more than $1.25 million has been taken off the streets. Orange County authorities served a search warrant and seized more than 18 pounds of the synthetic opioid last week.
Rudolph Garcia, 60, was arrested on multiple drug charges. Investigators also seized a semi-automatic handgun, methamphetamine, heroin and $71,000 in cash.
The amount of Fentanyl seized in this particular case yielded almost half the amount of the synthetic opioid seized by authorities in Orange County during all of 2018.
#OCSDPIO The threat of fentanyl is increasing exponentially. So far in 2019, teams have seized more than 100 pounds of the deadly drug, setting the pace to more than double fentanyl seizures for the third year. 👇 pic.twitter.com/RW6lIPEpTc

— OC Sheriff, CA (@OCSheriff) October 18, 2019
"The threat this extremely potent drug poses to our community is increasing exponentially, not subsiding," said Sheriff Don Barnes in a statement.
Fentanyl is a painkiller invented in the 1960s that was used to relieve the agony of advanced cancer. It is 50 times more potent than heroin.