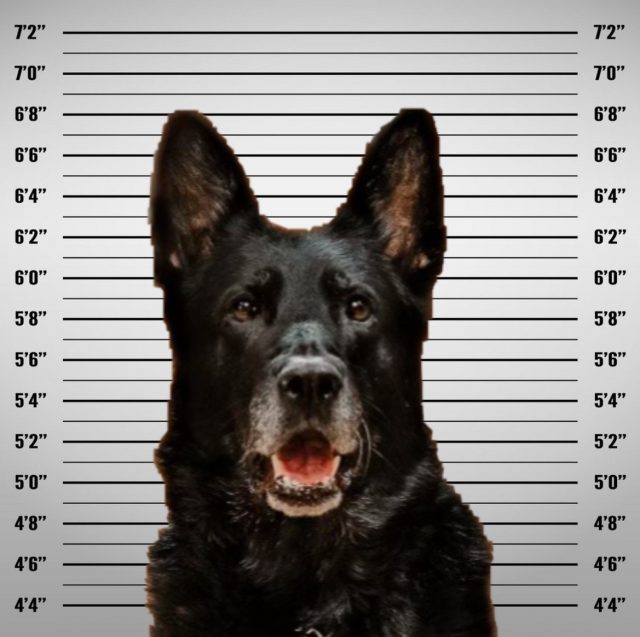 Wyandotte Police – A K9 officer is in hot water after being suspected of theft.
According to the Wyandotte Police department, they reported a theft from one of their own on January 12, 2023. In the report they said
"The incident happened two days ago at the station. Ofc. Barwig was eating lunch in the breakroom when he was called to assist with a person in the WPD jail. He quickly jumped into service, leaving his half eaten lunch on the table. A short while later Barwig and another officer returned to the breakroom only to find Ofc. Ice leisurely strolling out of the room licking his chops. Barwig's entire lunch was gone….disappeared, vanished!"
Shortly afterward the investigation department developed several witnesses and suspects in the crime. Eventually, the evidence amounted to K9 officer Ice.
In the release, the police department reported that K9 Ice invoked his fifth amendment right to remain silent and quite frankly is not cooperating with the investigation. He has a history of rummaging through trash cans that are within his reach. There have been several other accusations of him taking food right from coworker's hands as they walk by.
After the report went viral on the police department's Facebook page, dozens of attorneys offered to defend the K9 for a lesser charge, massive protests, and public outcry the police department decided to drop the charges.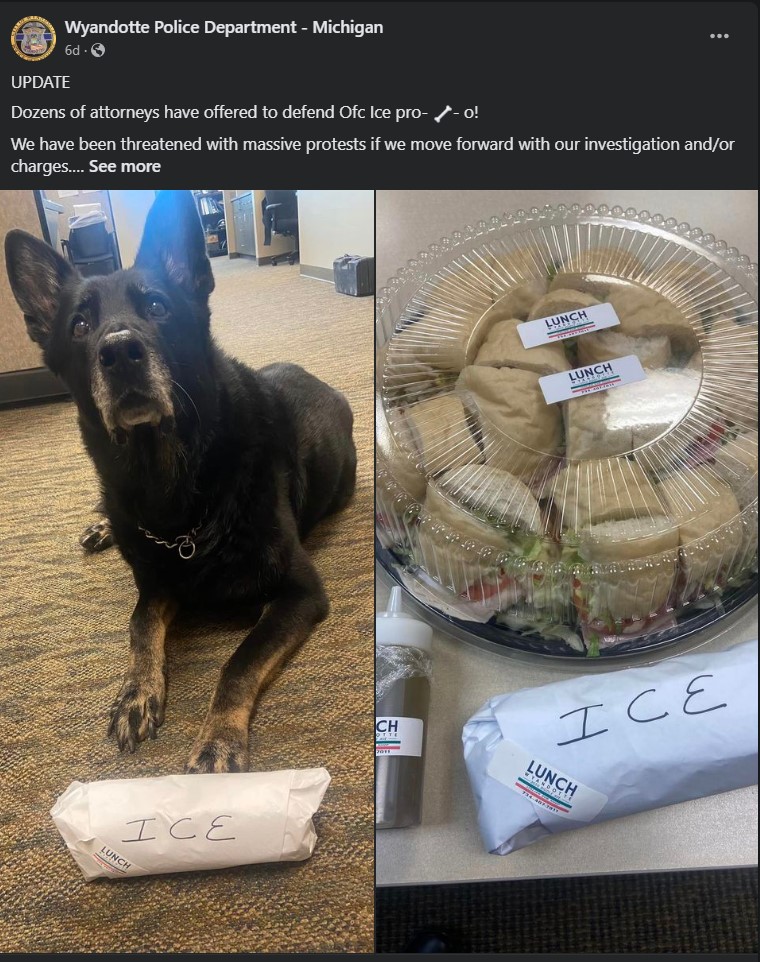 Local Supporters even dropped the K9 off lunch custom-made for his liking.