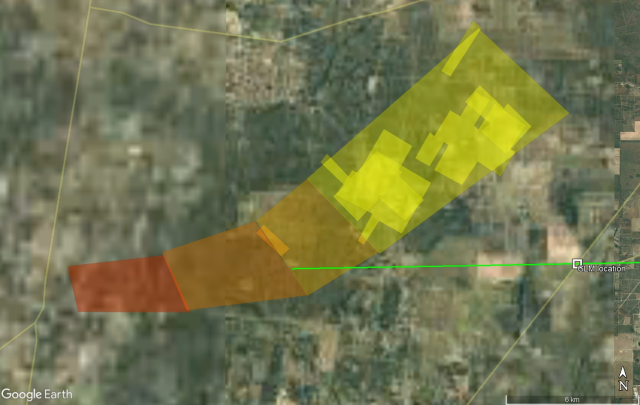 TEXAS – Reports of a loud explosion noise and a shaking of the ground like an earthquake turned out to be a large meteor slamming into the earth in Texas.
According to NASA an atmospheric fireball about 6 p.m. EST, Feb. 15, near McAllen, Texas.
Based on analysis of preliminary information from several sources, NASA experts believe the object was a meteoroid about two feet in diameter weighing about 1,000 pounds. The angle and speed of entry, along with signatures in weather radar imagery, are consistent with other naturally occurring meteorite falls. Radar and other data indicate that meteorites did reach the ground from this event.
The American Meteor Society shared a photo of the small but heavy rock, which weighed about 1,000 pounds. 
Although meteorites tend to hit Earth's atmosphere at high speeds, they slow as they travel through the atmosphere, breaking into small fragments before hitting the ground. Meteorites cool rapidly and generally are not a risk to the public. There were no reports of injury from this fall.