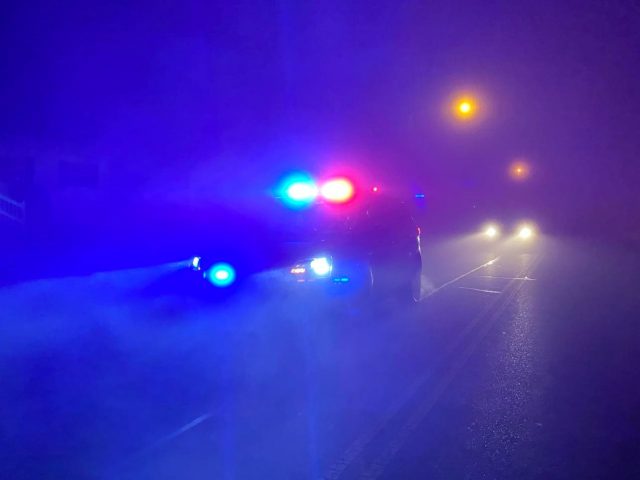 MT Sterling – Around 1:30 am law enforcement reported a robbery at the local gas station in Mt. Sterling that ended up being a theft. A Madison county CO described the woman as, "Dressed like a stripper."
According to an employee at the store, "This person (female) came in and purchased donuts and gas. She was pretty high on something? She went out pumped her gas came back in and proceeded to steal cigars/ Blunt Raps.. I told her, "Wait, we're not going to do this". She said. "Yes I am"". I'm not going to fight her over it so?? On her way out she picks up the entire rack of lighters.. A customer who happens to be a retired police officer goes after her pointing his gun just trying to stop her. She proceeds to try to run over him with her car and shot 3 shots into her tires."
The suspect after the theft left the location in a vehicle and headed Northbound on US62. Madison County Sheriff's Department reported that they were searching for the Blue Sedan. Called for Pickaway, Franklin, and Ohio State Highway Aviation to assist in the search.
The woman is described as a black female, wearing an orange dress and a facemask.
Suspects were found and a traffic stop occurredin the area of 163 East Columbus St Mount Sterling, 43143, two people were in custody. The female was arrested, it is unknown if the passenger was charged.