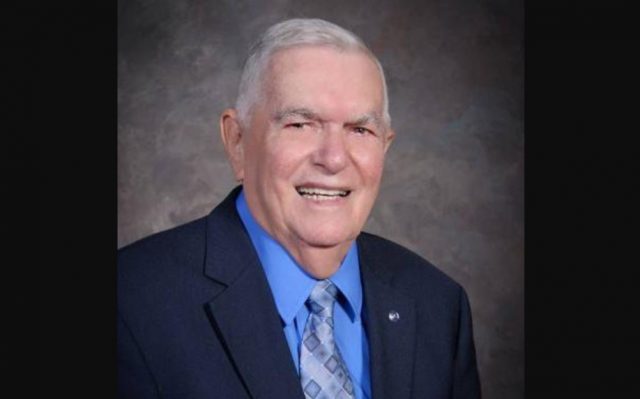 Charles "Charlie" W. Morrison, 91 of Ashville, OH passed away on Tuesday, September 6, 2022 at OhioHealth Berger Hospital in Circleville, OH. Charlie was born on June 25, 1931 to the late Walter and Mildred Elizabeth (McDonald) Morrison in Ashville. He was a 1950 graduate of Ashville-Harrison High School and owned and operated Morrison's Market for over 50 years. Throughout the years, he served on town council and was the Mayor of Ashville. He was awarded Distinguished Citizen Award for Pickaway County from Central Ohio Area Agency of Aging. He was a member of Ashville Community Men's Club and was awarded Distinguished Citizen. Charlie was a founding member of Ashville Kiwanis, a member of Knights of Pythias and a member of South Bloomfield United Methodist Church. In 2021, Charlie was awarded and named Mr. Ashville for his lifelong work in the community, specifically as founder the Ashville Area Heritage Society and Ohio Small Town Museum.
Charlie was also preceded in death on December 9, 2021 by his wife of 70 years Mona Lee Morrison; sister Coral Adele Sherman in 2010.
Charlie is survived by son Charles Dean (Rhonda) Morrison of Ashville, daughter Connie (Richard) DeWeese of SC; grandchildren Airicia (Adam) Holcomb of SC, Ryan (Carrie) Morrison of Ashville, Josh (Heather) Hutchinson of FL, Chad (Katie) Morrison of Orient, Trent (Megan) Morrison of Circleville; great grandchildren Gabe, Lilly Grace, Emma Rose, Ryanna, Jayden, Kenlee, Levi, Lucas, Lewis, Lydia and Clare; god daughter Mistee Paige Parker; beloved pet dog Harley.
Visitation will be on Sunday, September 11th from 2-6 p.m. with Community Sharing time at 6:30 p.m. followed by a Knights of Pythias Service.  Celebration of Life Service will be held at 10:00 a.m. on Monday, September 12th with Pastors Josh Hutchinson, Trent Morrison and Floyd Hubbell officiating at Oliver-Cheek Funeral Home, 420 W. Main St. Ashville 43103.  Interment will follow at Reber Hill Cemetery, Ashville. In Lieu of flowers, memorial donations may be made to: Ashville Area Heritage Society, 34 Long St. Ashville, OH 43103 or South Bloomfield United Methodist Church, 5027 2nd St. W., South Bloomfield, OH 43103. Online condolences can be left at olivercheekfuneralhome.com