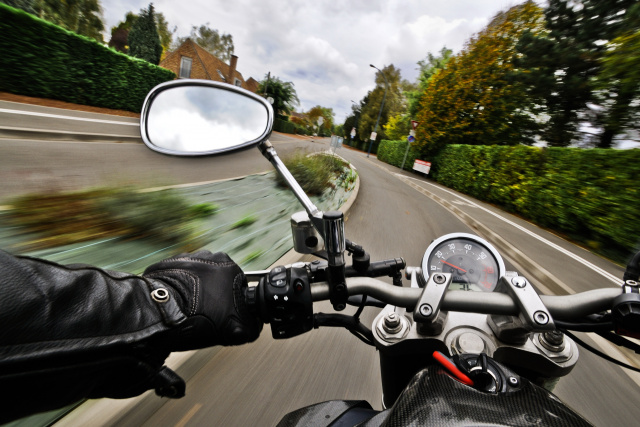 COLUMBUS — Ohioans who wish to learn what it takes to ride a motorcycle safely and responsibly can sign-up for rider courses online beginning Monday, Jan. 23. Training courses through Motorcycle Ohio begin as early as March and run through early November. The state has over 600,000 endorsed riders, making Ohio one of the largest states for total ridership. Education and public awareness are keys to making our roadways safer for all motorists.
Since 2017, there have been 1,074 fatal crashes involving motorcycles in Ohio.
In 56% of those crashes, the rider was at-fault.
An unendorsed rider was involved in 45% of those crashes.
The Motorcycle Ohio program, offered by the Ohio Department of Public Safety, provides different levels of motorcycle safety courses for riders based on their skill levels and objectives. Funded by motorcycle plate fees and class registrations, Motorcycle Ohio strives to provide affordable, effective education programs at just $50 per course that includes the cost of student workbooks. Students must have a validated motorcycle temporary permit before the first riding session. Upon successful completion of any course, the student will earn a 60-day Bureau of Motor Vehicles skill test waiver for a motorcycle license or endorsement.
The types of courses include:
Basic Rider Skills (BRS): recommended for novice riders. During this 16-hour course, students will participate in four hours of classroom, and 12 hours of on-cycle training covering topics such as cornering, braking, swerving, and traffic interaction. No experience is required, and Motorcycle Ohio provides the motorcycles and helmets.
Returning Riders (BRS-RR): recommended for intermediate riders. This eight-hour course is designed for riders 18 and older who have been riding with a two-wheel temporary permit for more than one year, or a two-wheeled experienced rider returning after an extended time away. Students will participate in two hours of classroom instruction, take an on-cycle evaluation to assess their skill level, and then complete six hours of on-cycle training.
Basic Rider Skills 2 (BRS-2): recommended for riders looking for a refresher course or to bond with a new motorcycle. During this seven-hour course, students will participate in on-cycle training without a formal classroom setting while using their own street legal two-wheeled motorcycle.
Motorcycle Ohio courses are being taught at 36 training sites around Ohio. To find out more about how to prepare for a course and enroll, please visit motorcycle.ohio.gov.