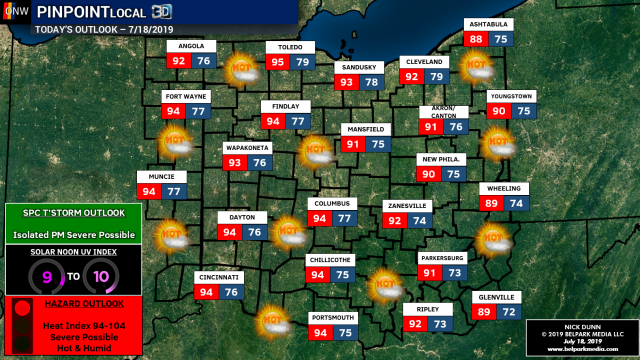 ***EXCESSIVE HEAT WARNING BEGINS TODAY***
We have two concerns for today, with one being heat and the other being thunderstorm development. First off, everyone is under an EXCESSIVE HEAT WARNING, which will begin today for everyone except Vinton/Jackson Counties, which start Friday. Highs today will be in the lower to middle 90's. Heat Index values will be on either side of 100 today.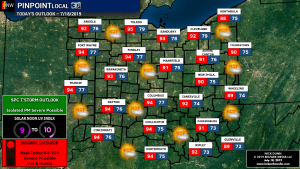 The Excessive Heat Warning will continue through at least Saturday, as heat index values for Friday & Saturday rise to over 100 degrees, and some could go above 105!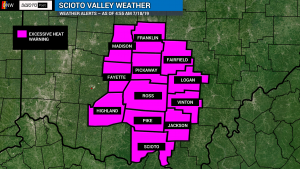 The other concern today is thunderstorm chances. Models are not very clear, and confidence is low. One of two scenarios could play out:
Little/No Development – Perhaps a few pop-ups with the afternoon heat and humidity in place
Severe MCS – A complex of storms could move towards us from Wisconsin. There is a Marginal Risk of severe weather near and north of I-70.
Stay tuned to us for more information!