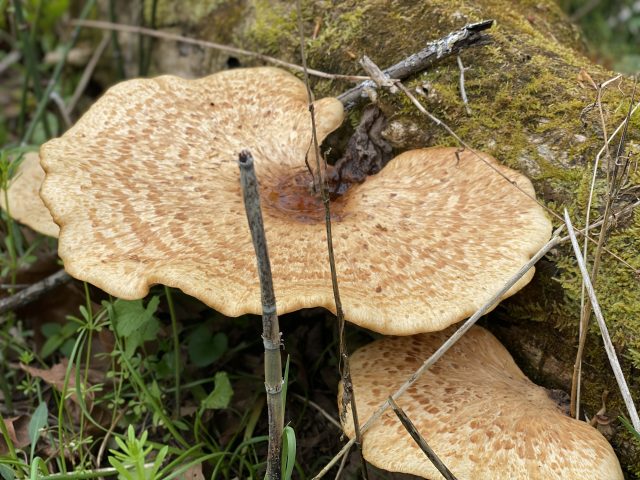 You've likely heard of morel mushrooms, but did you know there are plenty of other edible and tasty mushrooms to find in Ohio?
One common shelf mushroom is Dryad's saddle, otherwise known as pheasant back. Pheasant backs are easy to identify as the top of the mushroom resembles the feathers of a pheasant's back.
Find them growing on dead trees, especially elms.
TIP: Be on the lookout for young mushrooms, as older ones get very tough. Young, tender mushrooms are smaller and have a golden-brown color on top. Large cream or white-colored mushrooms are better left on the tree, unless you are using them for a broth. Another way to tell a tender mushroom is to gently scrape your thumbnail outward from the center of the mushroom. If the pores easily scrape off, it's good to eat!
To prepare the mushroom, cut off the black stem and hardcore surrounding it. Use a paring knife to gently remove the pores, starting at the center of the mushroom and scraping outward. Rinse gently in cold water. Slice thin.
Use them in place of store-bought mushroom in your favorite recipe or coat in flour and deep fry. You can also check out our tasty Pheasant Back Mushroom Marsala sauce here: http://ow.ly/15m750Ez7jg#wildohio