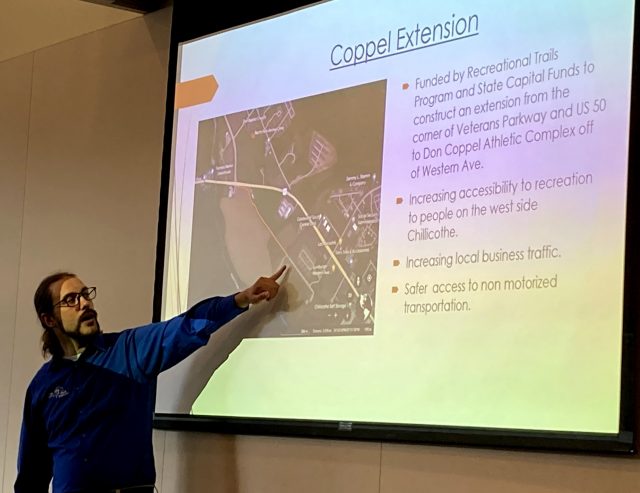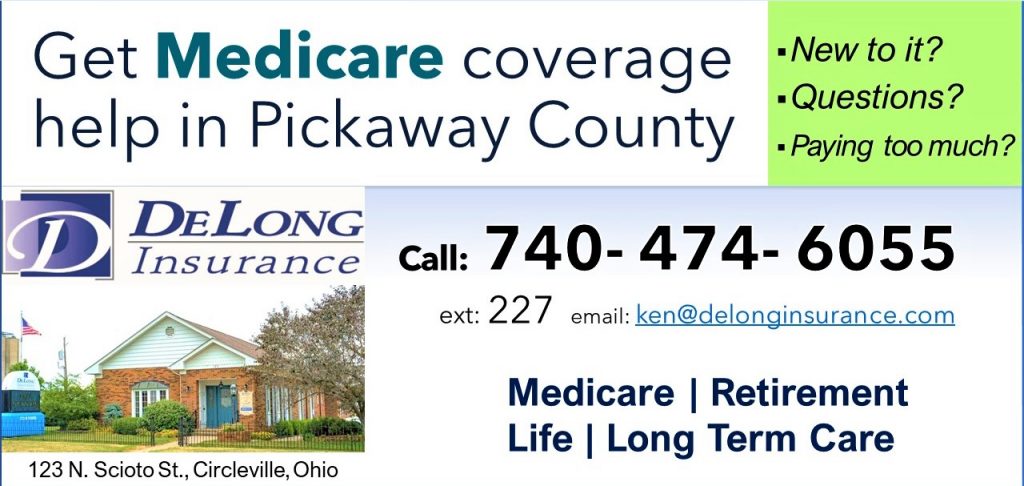 Chillicothe & Ross County – The slide show and video of a presentation on how the Ross County Parks District plans to tend to the "Paint Creek Recreational Trail" is now available.
They also announced that they plan to have an extension of the trail open to the popular Coppel Athletic Complex by the end of the year.
In their report to the public on June 26th, project manager and coordinator for the trail Ted Hagarman gave a 15-page presentation in the meeting room of the Carlisle Building in downtown Chillicothe.
The Parks District also videorecorded the presentation, and both it and the slide show are available online. Find them under "Trail Restoration Information" on the "Paint Creek Recreational Trail" page on their website.
Files from two previous open houses on the condition of the Paint Creek Recreational Trail that the parks district gave in the fall are also available there.
Hagarman said those were more of an information dump, but this third meeting presents a solid structured plan.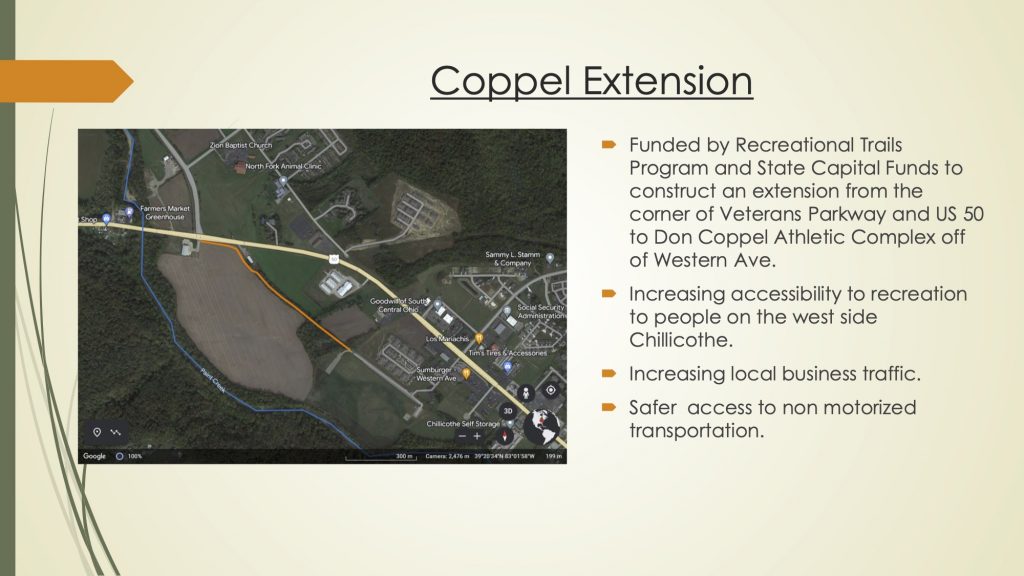 In his presentation, Hagarman announced that the Parks District is pushing to get the Coppel trail extension finished by the time asphalt suppliers close down for the winter, usually October.
While the Paint Creek Recreational Trail continues northeast along Veterans Parkway into Chillicothe, a spur runs south to end at US 50 across from the Dollar General store, just east of Slate Mills on the far western edge of Chillicothe.
The plan is for the approximately half-mile spur to be extended along the south side of US 50, then along and onto an abandoned railroad bed. It would end at the Don Coppel Athletic Complex at 134 Star Drive, an extension of Stoneridge Drive across Western Ave.
Hagarman said it is "a very small section, but it'll make a big connection."
The 43-acre park, donated by Sunrush LLC and funded by PACCAR / Kenworth in recent years, is used primarily by the Chillicothe Youth Soccer League.
The take-out location for the North Fork Paint Creek Water Trail, being developed by the Parks District, is also located at the complex – and promises more activity there as boaters connect to their starting point by bike or car.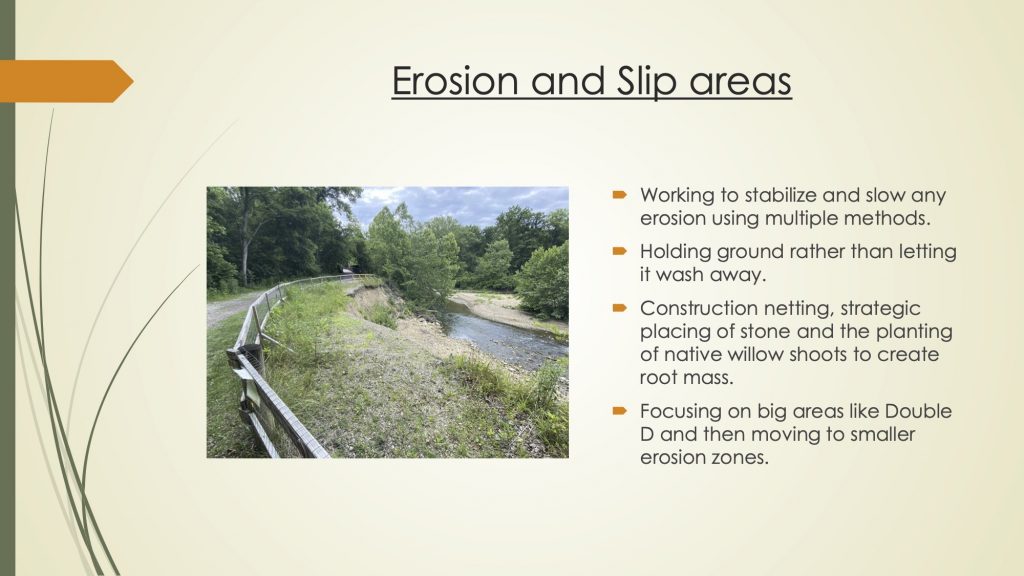 Hagarman said they now an action plan to deal with the erosion and maintenance issues on the Paint Creek Recreational Trail.
That includes financial and volunteer contributions from Lowe's Home Improvement. Hagarman said Lowe's has a program that will allow them to supply lumber to replace aging deck boards on bridges, as well as employee time.
That would be through the Tri-County Triangle Trail, a volunteer nonprofit that worked to acquire abandoned railroad beds and donate them to county park districts, and continues as a support group.
Hagarman said this would be the first time Lowe's has assisted the parks district. Lowe's has a store on North Bridge Street in Chillicothe.