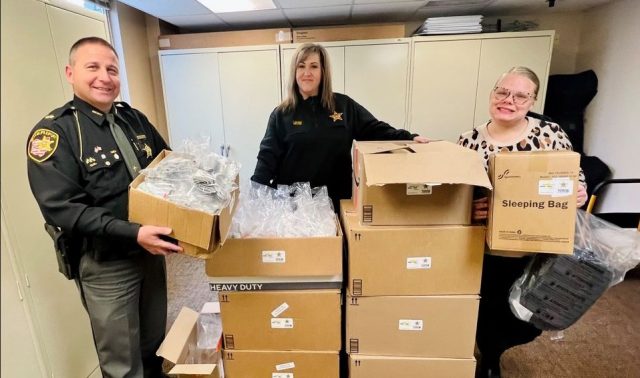 MONTGOMERY COUNTY – The sheriff's department has loaded up their vehicles to help some of the residents in need, the homeless.
"In support of Hunger and Homelessness Awareness week, the Montgomery County Drug-Free Coalition is stocking cruisers with socks and hygiene kits to provide to residents in need," said the Sheriff's department on social media.
The department said that additional hygiene kits and sleeping bags are also being donated to our homeless outreach partners.
Sheriff Streck and Coalition Chair, Charlesee would like to extend their appreciation and thanks to our coalition members, Dayton Catholic Women's Club, and our other partners who made this possible.