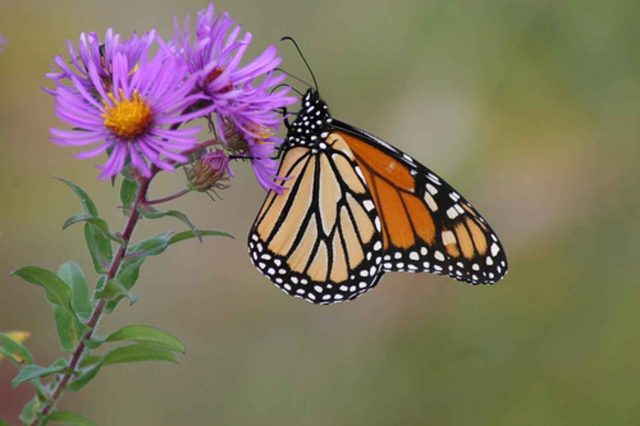 The monarch butterfly fluttered a step closer to extinction Thursday, as scientists put the iconic orange-and-black insect on the endangered list because of its fast dwindling numbers.
Thursday's decision by the International Union for Conservation of Nature to declare the species endangered comes as years of habitat destruction and rising temperatures have decimated the fluttering orange itinerants' population.
Today's Red List update highlights the fragility of nature's wonders, such as the unique spectacle of monarch butterflies migrating across thousands of kilometres," said Dr Bruno Oberle, IUCN Director General. "To preserve the rich diversity of nature we need effective, fairly governed protected and conserved areas, alongside decisive action to tackle climate change and restore ecosystems. In turn, conserving biodiversity supports communities by providing essential services such as food, water and sustainable jobs."
The Endangered migratory monarch butterfly is a subspecies of the monarch butterfly (Danaus plexippus). The native population, known for its migrations from Mexico and California in the winter to summer breeding grounds throughout the United States and Canada, has shrunk by between 22% and 72% over the past decade. Legal and illegal logging and deforestation to make space for agriculture and urban development has already destroyed substantial areas of the butterflies' winter shelter in Mexico and California, while pesticides and herbicides used in intensive agriculture across the range kill butterflies and milkweed, the host plant that the larvae of the monarch butterfly feed on.