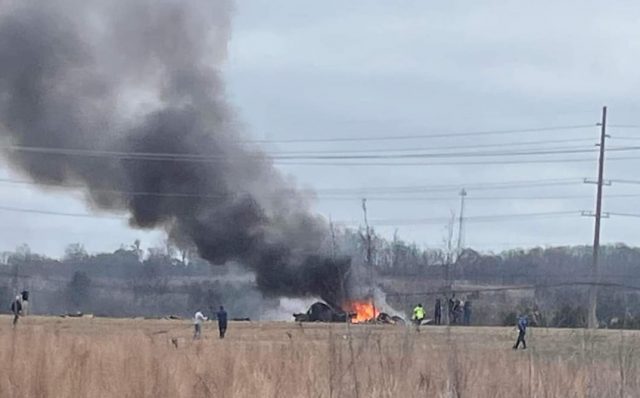 ALABAMA – A military Helicopter crashed around 3 pm today on a busy state route exploding into a ball of fire.
According to the Alabama Law Enforcement agency a UH-60 Blackhawk Helicopter crashed on Alabama 53 near the intersection of Burrell Road in Madison County around 3 pm on Wednesday.
In a video shared on social media, it showed the Blackhawk in freefall from over a hundred feet in the air before crashing onto the roadway.
Madison county sheriff office reported that, "Madison County Sheriff's deputies are on the scene of a helicopter crash. The area affected is Highway 53 near Burwell Road. We anticipate evening traffic to experience heavy delays in this area throughout the evening. Everything south of Hwy 53 to Jeff Road is CLOSED, as well as between Douglas Road and Hwy 53. Please use an alternate route due to roadway closures anticipated throughout the evening."