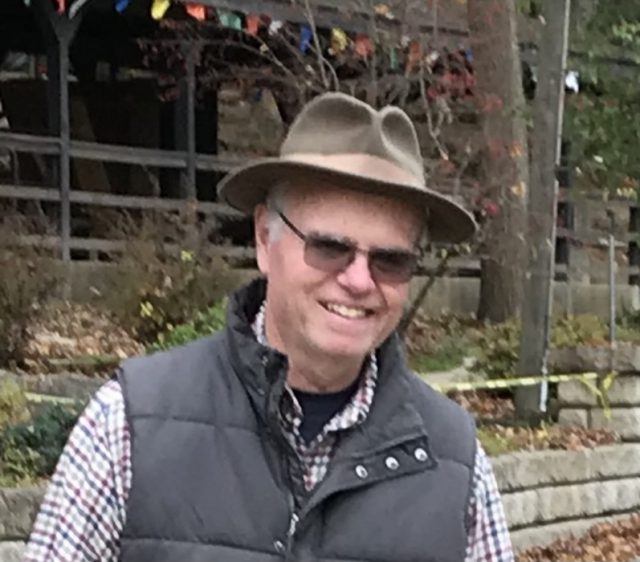 Michael Frank Cahill, age 64, of Circleville was welcomed into heaven on January 19, 2022. Mike was born on January 15, 1958 in Circleville, the son of the late Frank and Irene Toole Cahill. Mike grew up near Tarlton, OH, attended Pickaway Elementary school and was a 1976 graduate of Logan Elm High School and Pickaway Ross Vocational Technical Center. At Pickaway Ross Mike received the Award of Distinction in the Electricity Program. He was a VICA Parliamentarion during his senior year. He also attended Franklin University and DeVry University. He served 3 years in the United States Air Force. For many years Mike was a self employed Contractor, building homes in the area. He then worked for 23 years and retired from the General Electric Lamp Plant in Circleville.
Mike was a member of Community United Methodist Church where he was active in the Dimensions for Living Sunday School class and the Saturday morning Men's group. He had also served as church trustee. Mike was an active Amateur Radio Operator, WN8C. He was a member of the Lancaster Amateur Radio club, ARRL,and OMISS. Mike enjoyed many hobbies including wood working, Fly Fishing, travel, and RV camping. He had a lifelong love of learning. If Mike needed to complete a task that he didn't know how to do, he researched the topic until he was proficient. Mike was always open to experience new adventures and always ready to extend a helping hand.
Mike was preceded in death by his parents, a daughter Elizabeth and his sister Kimberly Harter. He is survived by his wife, Paula; children Melissa (Eris Cantada) Sedlmayr, Belinda (Mandar) Kathe, Christopher, Emily (Patrick Lyons) Cahill, Katie (Steffan) Buss, a step-son Wesley (Janice) Goddard, son-in-law Jay (Laurie) Strope and ten grandchildren Natalie Boltenhouse; Eric, Tommy, Michael and Jude Buss, William Cantada, Jason and Reagan Strope, and Cole and Emily Goddard.
A celebration of Mike's life will be held at Community United Methodist Church on Tuesday January 25, 2022 at 1 p.m. Visitation will be from 11 a.m. until the time of service.
Mike had a vision of an outdoor space at Community United Methodist Church (CUMC) that could be enjoyed by his CUMC family, particularly the youth, and the community. In lieu of flowers, contributions can be made to the Community United Methodist Church, 120 North Pickaway St., Circleville, OH 43113 RE: Mike's Dream Fund. Or to Ohio's Hospice of Fayette County, 222 North Oakland Ave., Washington Court House, OH 43160. Online condolences may be made at www.wellmanfuneralhomes.com.