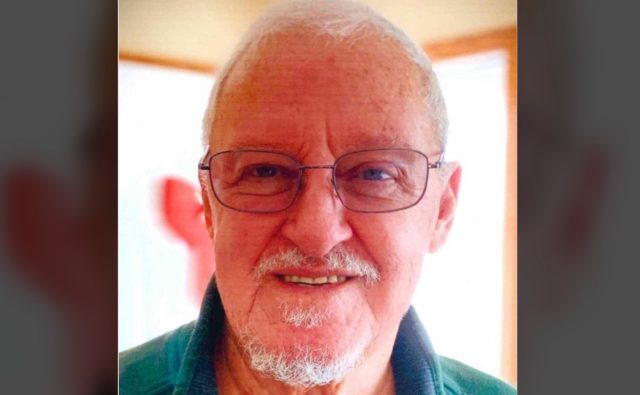 Merle E. Johnston, 84, of Circleville passed peacefully to his eternal reward on January 16, 2022 with his beloved wife Juanita Johnston by his side. Merle was born February 16, 1937 in Ross County to Randall and Elouise (Beeson) Johnston. Merle grew up and went to school in Chillicothe. He served in the US Navy and saw much of the world from aircraft carriers. He worked for 37 years as an electrician for DuPont.
Merle loved boating, water skiing and all water activities. He enjoyed motorcycles and owned many bikes in his younger days. He was a skilled carpenter and was talented at remodeling. He also enjoyed traveling. He and Juanita were blessed to be able to enjoy a wonderful European cruise. Merle was a member at Sarasota Christian Church in Florida and attended St. Paul United Methodist Church, 22976 Ringgold Southern Road, Stoutsville, Ohio.
Merle was preceded in death by his parents; brothers Gerald and Leonard Johnston; and his first wife of 26 years, Nancy (Merriman) Johnston.
He is survived and will be greatly missed by his wife of 34 years, Juanita (Hinton) Johnston; children Scott (JoAnn) Johnston, Dianne (James) Davis, and Deborah (Randy) Stoffer; grandchildren Bobby Riddle of Texas, Joshua (Lindsay) Johnston and Jacob (Ariella) Johnston of Florida, Joshua (Lori) Payne of Columbus, Ohio, and Jessica (Wyatt) Greene of Lancaster, Ohio; and five great grandchildren Cooper and Jace Johnston, Ryder and Eliza Hill, and Briar Greene.
Merle's family will receive friends on Monday, January 24, 2022 from 10am to 11am prior to an 11am Memorial Service at St. Paul United Methodist Church, 22976 Ringgold Southern Road, Stoutsville, Ohio. Contributions may be made in Merle's memory to St. Paul United Methodist Church.
Care entrusted to Defenbaugh-Wise-Schoedinger Funeral and Cremation Service, Circleville, Ohio.
To send flowers or a memorial gift to the family of Merle E. Johnston please visit our Sympathy Store.