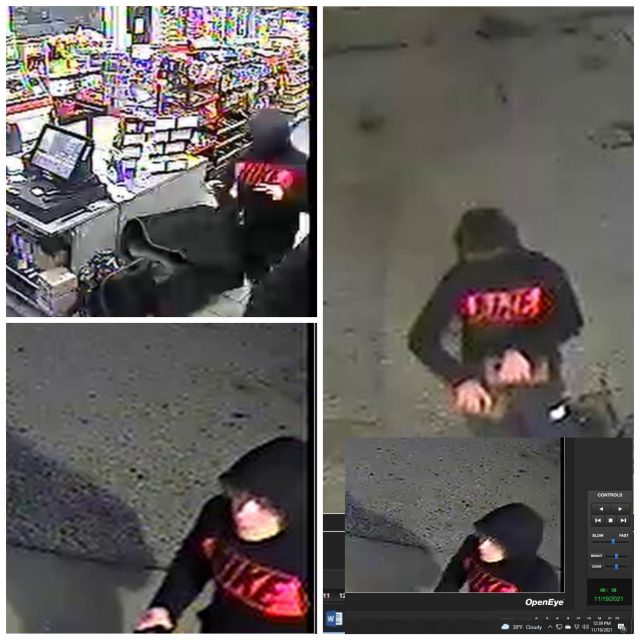 CHILLICOTHE – A man was caught on video breaking into a local gas station and now police are searching for him.
According to the Chillicothe Police department, on 11/19/21 a masked man broke into the BP on East Main Street while wearing a mask. They were able to catch a few images of him outside and inside the station. Now they are asking for tips
Anonymous tips can be given to Officer Simmons at [email protected] or calling him at 740-773-1191. Refer to Report# P2106372. Thanks for all your help.