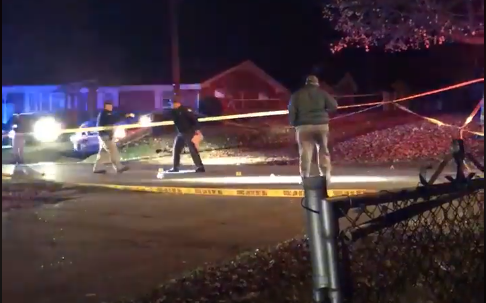 GREENUP COUNTY, KENTUCKY – A manhunt that started in Pike and Ross Counties for Kiser Sturgell, 27, has ended in his death after a chase with Kentucky State Patrol and gunfire.
According to Kentucky State Police, several law enforcement agencies were pursuing Sturgell and another unnamed accomplice in Greenup County. The chase ended abruptly in Flatwoods, where shots were fired and both occupants of the vehicle, including Sturgell, were killed. No information has been released to the public concerning the situation surrounding the chase. A local resident stated that the vehicle attempted to go around a roadblock, and as per public videos, was in a yard when officers were investigating the vehicle after the shootout.
The manhunt for Sturgell began in earnest yesterday, as per Sheriff George Lavender, of the Ross County Sheriff's Office when a warrant attempt was made on 27-year-old Kiser Sturgell at 632 Keiser Road in southern Ross County.
Mr. Sturgell ran out of the residence reported to have a rifle and threatened to shoot anyone that came after him. Mr. Sturgell was pursued into the woods but was lost.
Approximately 30 minutes later Mr. Sturgell stole a 1997 burgundy Buick Lesabre (HBS2211) Tag # from the 300 block of Keiser Road at gunpoint.
We will attempt to gather more updates about the second victim, and the remainder of the situation as news is shared with us.