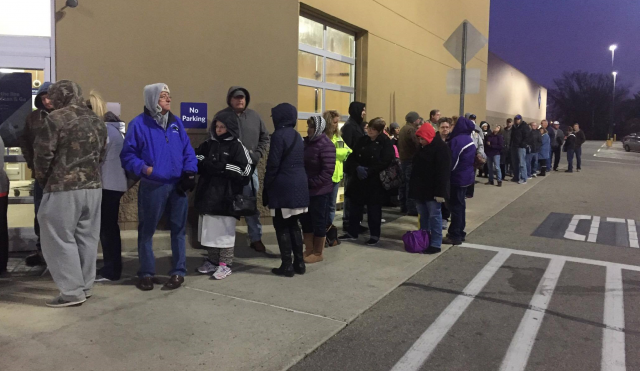 Chillicothe – 3:45 AM at Sam's Club, located at 1270 N Bridge St, Chillicothe, two men eye balled each other in the parking lot daring each other to commit to be first to stand in the twenty four degree morning air for the iPhone X.
Roger Young and Dan Hershlerin said, "I sat and waited in our cars, I saw Roger rustling with his lawn chair, I figured I would wait and get out.  We're all friends here we've done our homework, we wanted the iPhone X and knew what it took to get one. No rainchecks, no holds – this is what you have to do sometimes to get the newest gadgets and deals it is what it is. It's a lot of fun and exciting to do this."
Not only did Sams Club offer the iPhone X but also the hard to find iPhone 8S and 8 Plus.  A store employee mentioned other items that were on the morning "deal" – TV's, Xboxes, and other Electronics, but most were in line for the chance to get the newest iPhones.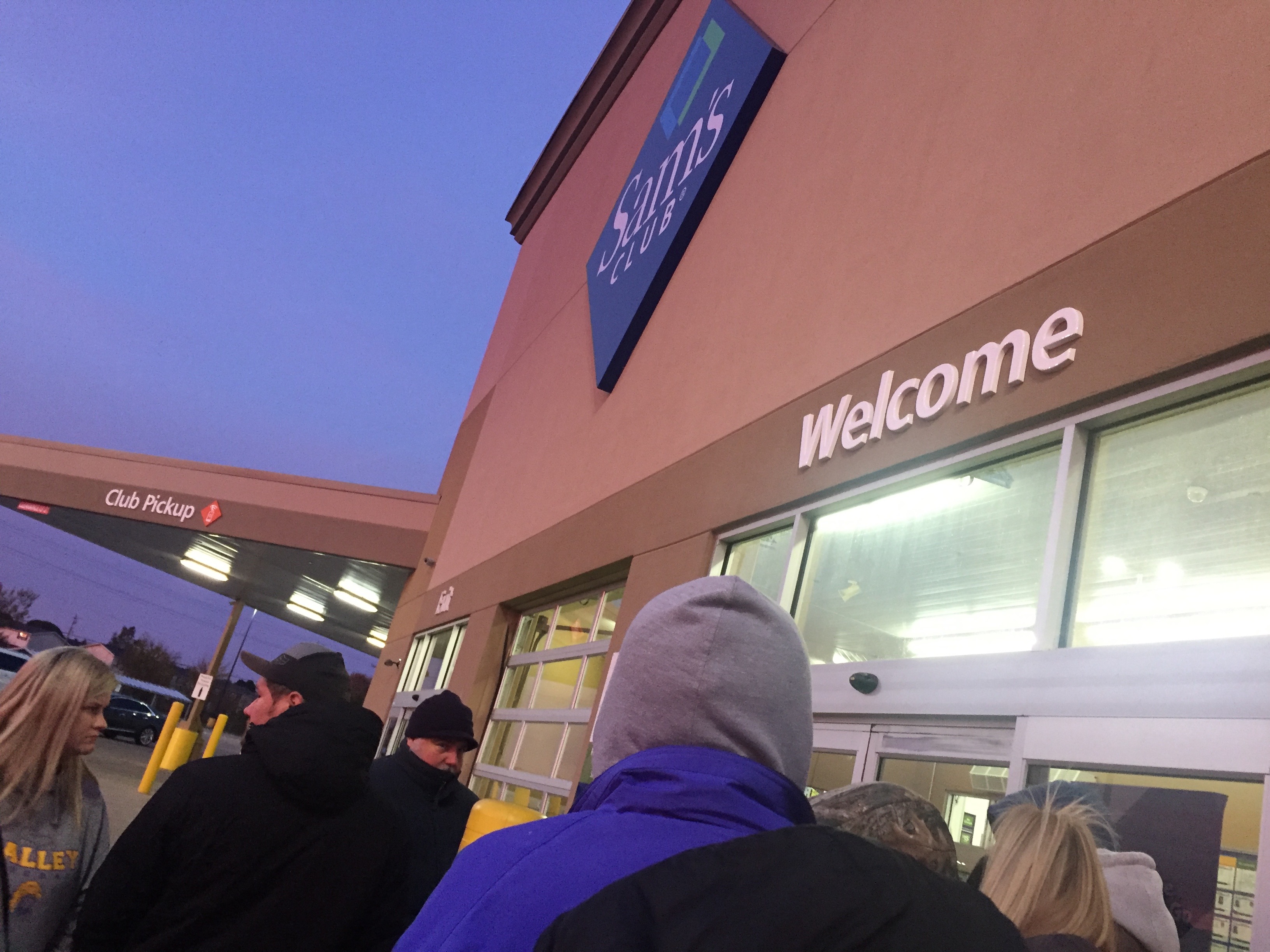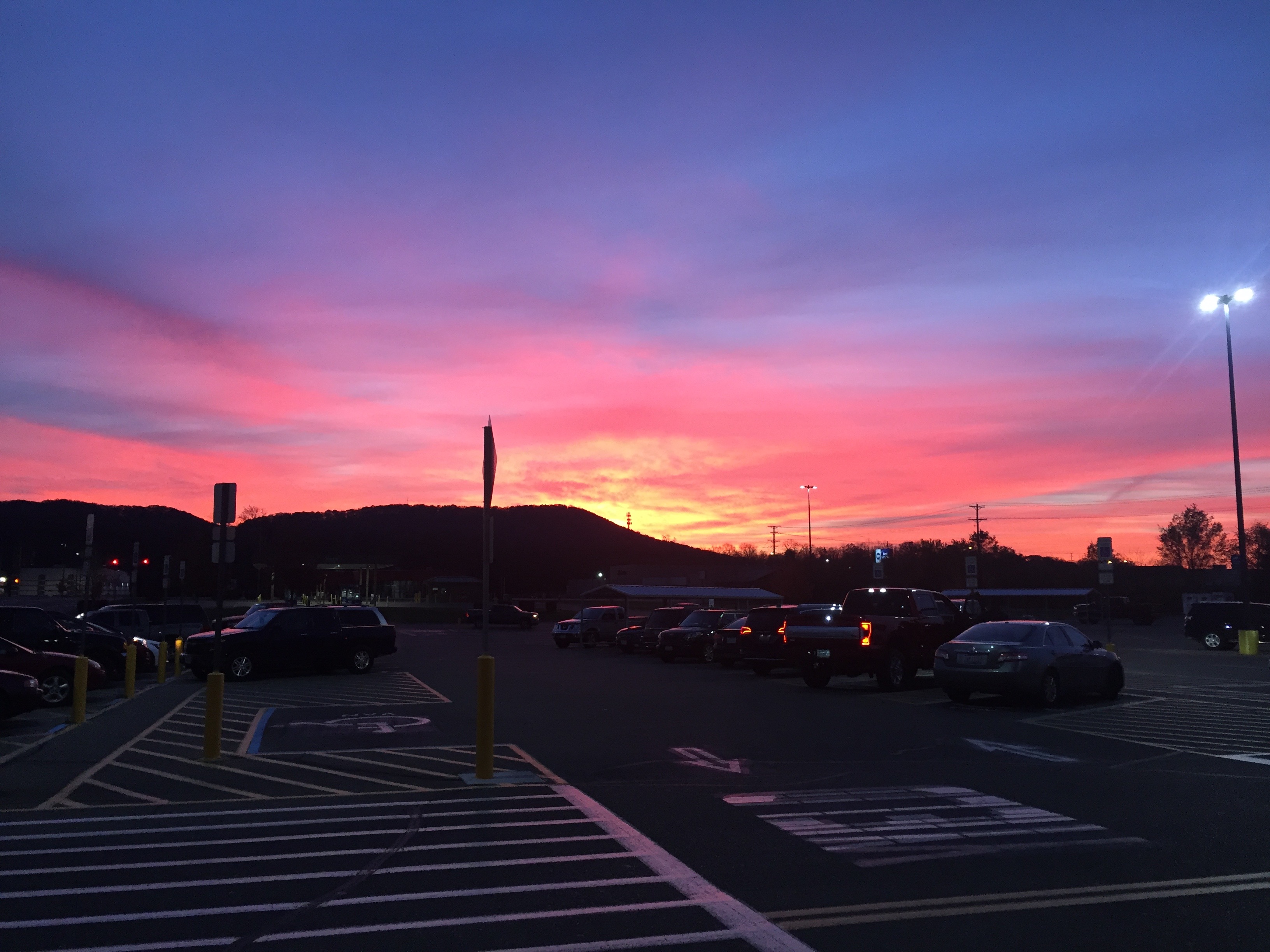 At 7:00 AM, Sam's Club opened their doors for people to finally purchase discounted items. The early morning stoppers were treated to this sunrise over Chillicothe. Although it was extremely cold, Sam's Club did offer those in line complementary hot cocoa and doughnuts.