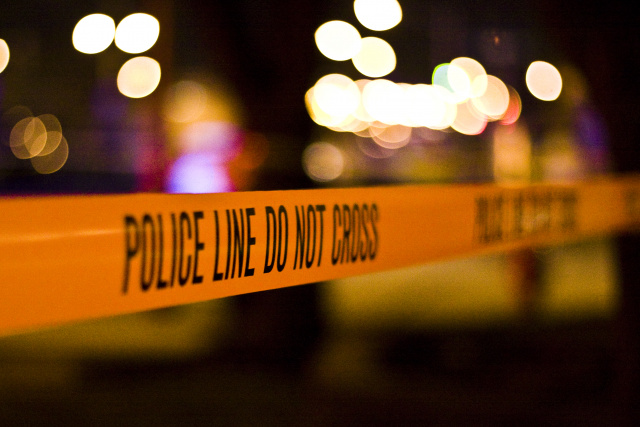 Butler County – A man is dead after a domestic disturbance in Butler County.
According to Sheriff Richard K. Jones reports on January 11, 2021 at approximately 5:10 pm road patrol deputies were dispatched to a domestic disturbance in Liberty Township. The 911 caller stated a subject by the name of Junius Thomas kicked the door in at 6800 Yoakum Ct., the female residing there, in fear of her safety, fled the scene.
Upon deputy's arrival, they observed Thomas inside the residence extremely agitated possessing a gun. Deputies retreated and called S.W.A.T. Upon S.W.A.T's arrival, they negotiated with Thomas for several hours. After numerous attempts to have him come out peacefully, Thomas stopped communicating with officers for over an hour and a half. Since officers were not able to communicate with Thomas, S.W.A.T utilized the bearcat (armored vehicle) with a breaching tool to open the front door to the residence in order to check his welfare. During this time, S.W.A.T prepared to send the robot to try to check on his well-being, but Thomas was able to close the door. S.W.A.T opened the door again with the Bearcat to send in the robot in order to open communications.
Thomas appeared in the doorway and raised his gun towards S.W.A.T members. A S.W.A.T member then shot Thomas in response to this threat. Medical personnel was already on scene and immediately rendered aid to Mr. Thomas. At that time medical personnel declared Mr. Thomas deceased. It was discovered during an initial investigation that Mr. Thomas was agitated earlier on this date and got into a verbal altercation with another party, which may have led up to this incident.
The deputy involved is an eight-year veteran of the Sheriff's Office. This investigation is on-going with the Sheriff's Office and we will be consulting with the Prosecutor's Office as the investigation continues."This is never the end result we look for in this type of incident but unfortunately, for the safety of the community and our law enforcement officers, it was a necessary one," states Sheriff Jones.