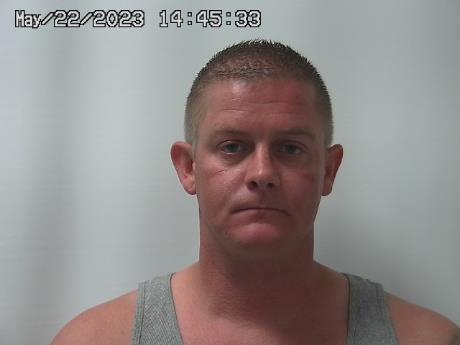 On May 22, 2023, James Lemaster was sentenced in the Madison County Court of Common Pleas for an incident occurring within Plain City, Ohio on April 30, 2022.
Upon being dispatched to a call of domestic violence, the law enforcement officers encountered shotgun fire by Mr. Lemaster from his residence and driveway. Multiple shots James Lemaster were fired at the responding officers over a period of approximately one and a half hours.
At the conclusion of the standoff, he was apprehended and taken into custody with non-life-threatening injuries.
Mr. Lemaster pled guilty to Felonious Assault on a Peace Officer and a Specification for Discharging a Firearm at a Peace Officer. He was sentenced to eighteen (18) years in prison with 2 to 5 years of mandatory post release control upon release.
"This situation occurred within a residential neighborhood and could have been much more tragic if not for the heroic efforts of the responding law enforcement officers," said Prosecutor Adkins. "They got the job done without injury to any officer or local resident. At the Prosecutor's Office we will ensure that crimes against law enforcement are taken seriously and that Defendants are held accountable for targeting officers.'
The initial response and subsequent investigation was handled by the Plain City Police Department, with assistance from the Madison County Sheriff's Office, Union County Sheriff's Office, Ohio State Highway Patrol, Marysville Police Department, Ohio Bureau of Criminal Investigation, and the Madison County Prosecutor's Office. The case was prosecuted by Madison County Prosecutor Nick Adkins and presided over by Common Pleas Judge Eamon Costello.