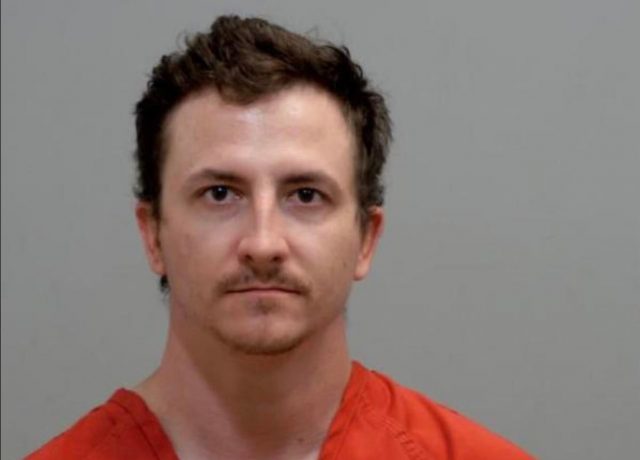 PICKAWAY – A man who law enforcement described as not being able to stand up after finally being stopped after a police chase will receive years in prison.
Accoridng to the Pickaway Sheriff department on September 14, 2021, at 0512, South Bloomfield Police Department was dispatched to US-23 southbound from Dairy Queen for a black Honda Accord all over the roadway.
South Bloomfield police officer noted that the vehicle continued to be all over the roadway and attempted a traffic stop, but the vehicle did not stop. The officer then radioed ahead and was able to get the Pickaway Sheriff's department involved and another unit joined the chase.
"While I was behind the Black Honda, multiple marked lanes violations occurred with the black Honda swerving between the grass on the right side of the road and the depressed median in the middle. The driver of the black Honda nearly went off the right side of the road multiple times. Still, the driver of the black Honda refused to stop with myself and South Bloomfield Police Departments lights and sirens activated," said the report.
A third patrol vehicle was prepared with spike strips in the area of the Pickaway Sheriffs' office where the officer was successful in spiking three of the suspect vehicle's tires disabling it.
The officer then was able to get the driver to stop and get out of the vehicle wherein the report he said he was under the influence.
" Once out of the vehicle, the driver exhibited seemingly uncontrollable shaking throughout his body with extremely dilated pupils. The driver was then placed in handcuffs. The driver was then identified as Matthew Raufer. Matthew was then asked where he was coming from. Matthew did not answer and was seemingly unable to stand up straight without assistance. Corporal Harger then asked Matthew where he was going. Matthew stated he was going home. When asked where his home was, Matthew did not answer. After being asked multiple times, Matthew advised his home was Columbus. Matthew would not answer when asked where in Columbus his home was."
32 year old Matthew Raufer, Columbus appeared in Pickaway County court this week where he was found guilty of Failure to Comply with an Order
or Signal of a Police Officer he was sentenced to 24 months in prison, $2,500.00 fine, 10 year ODL suspension.