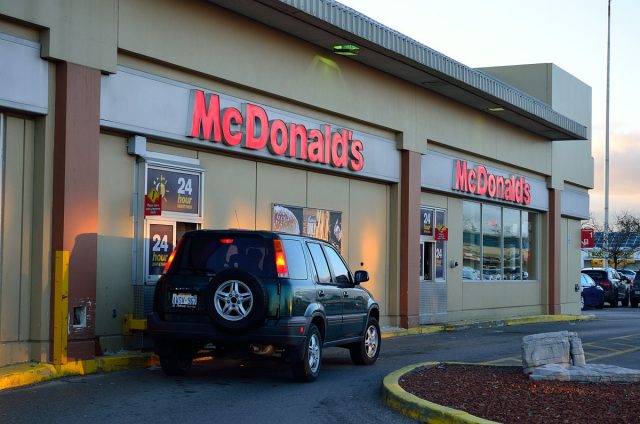 MANSFIELD – A man is dead after a minor crash into a pole killed him while he was in the Drive Thru at McDonald's.



According to a press release from Mansfield Police Department around 12:27 pm police responded to a injury crash at 540 North Trimble Road McDonald's. When police arrived 69 year old man was found unresponsive in his 1995 Ford Pick up truck in the drive thru.
According to police the victim was injured when he hit a steel post while in line. The victim suffered injuries to his upper extremities and was pronounced dead on the scene.
Police said there was no signs of alcohol, or drugs in the crash. The crash remains under investigation.