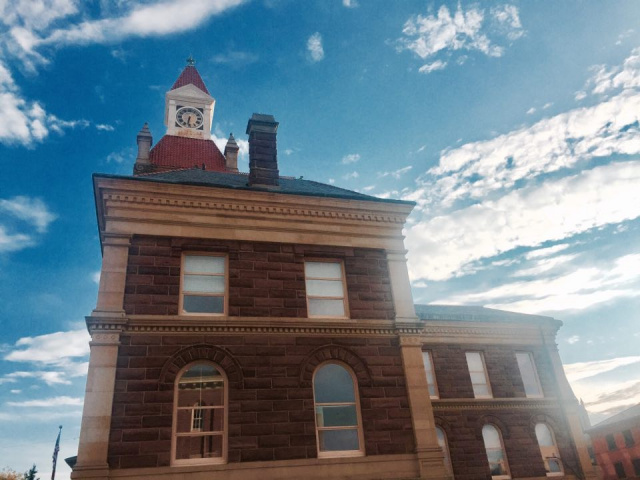 On November 18, 2019, a jury found a Rockbridge, Ohio man had not caused injuries to a Columbus man in a car accident that occurred on Route 762 in Pickaway County. The trial, held before Judge P. Randall Knece in Pickaway County Common Pleas Court, lasted for the full
day.
James M. Meeker, of Columbus, Ohio, claimed that a car accident that had occurred on October 14, 2015 had caused neck, shoulder and lower back injuries. The accident occurred when Mr. Meeker was waiting in a line of traffic at the intersection of State Routes 23 and 762.
Mr. John E. Gwinn was waiting behind Mr. Meeker in a tanker trunk hauling liquid fertilizer when his truck rolled forward and struck Mr. Meeker in the rear.
Mr. Meeker testified that Mr. Gwinn had hit him about ten times, rolling backward and forward and ramming him into the vehicle in front of his own. He had refused medical treatment and driven away from the scene, but six days later he experienced extreme pain and had to be
transported to Mr. Carmel's emergency room. Years of doctor's visits and physical therapy
followed, with the lower back injury remaining. Meeker testified that the back injury was permanent.
Mr. Gwinn testified that he had hit Meeker once, at about one mile per hour. He also stated that the vehicle in front of Meeker had not been hit. Mr. Gwinn provided photos of the damage to Mr. Meeker's car, which he had taken at the scene.
Both parties were represented by Columbus attorneys. Meeker was represented by Jack Lah, of Kisling, Nestico and Redick. Gwinn was represented by Daniel Taylor.
The jury deliberated for 45 minutes and found that Meeker's injuries were not caused by the accident.