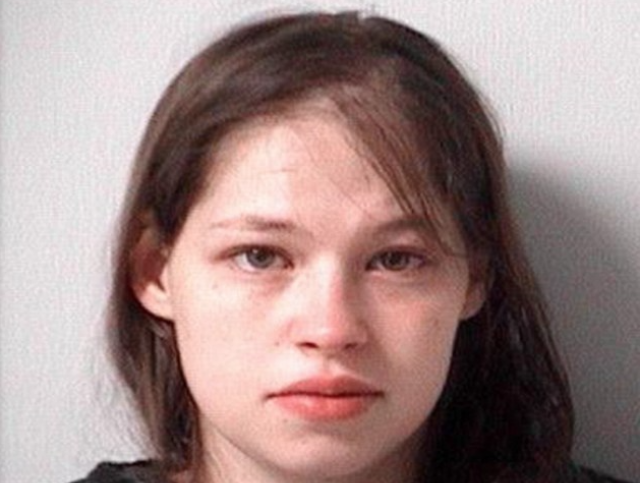 (BELLEFONTAINE, Ohio) — Ohio Attorney General Dave Yost and Logan County Prosecutor Eric Stewart today announced the sentencing of a Bellefontaine woman who murdered her three infant sons.
Brittany Pilkington, 27, pleaded guilty to two counts of murder and one count of involuntary manslaughter for causing the deaths of her three sons – Niall, Gavin and Noah, who died in July 2014, April 2015 and August 2015, respectively. The judge proceeded directly to sentencing and imposed two consecutive life sentences for the murder charges and an additional seven years in prison for the involuntary manslaughter charge.
"A guilty plea cannot undo the heartless acts this woman committed against defenseless children – she does not deserve to be called mom," Yost said. "But locking her up will at least guarantee she won't be able to repeat this evil."
"This resolution brings an end to a lengthy and complex prosecution that has gone on for over four years," Stewart said. "Initially, the indictment in this case included specifications for the death penalty, however, one of the State's own experts advised that the death penalty was not appropriate in this case due to the mental defects of the defendant. Prior to reaching this resolution, the Prosecutor's office consulted with family members of the victims, the Bellefontaine Police Department and other professionals who are all in support of the agreement. Everyone involved in the case, including investigators, family members of the victims, and this office believes that the two consecutive life sentences is a proper resolution which will bring justice and closure to this tragic case and protect the community from the defendant."
The case was prosecuted by the Ohio Attorney General's Special Prosecution section and the Logan County Prosecutor's Office. The Bellefontaine Police Department, Ohio Attorney General's Bureau of Criminal Investigation and Logan County Children's Services investigated the case.